My Christian Dior Velvet Eyes Multi-Wear Adhesive Eyeliner Patches finally came in the mail today!
Inspired by the glitz and glam at the
Fall Couture 2011 show
, the Velvet Eyes Multi-Wear Adhesive Eyeliner Patches are designed to work on all eye shapes and can be applied to the eyelids and the base of lashes.
Inside the box is a velvet tray that sits a tiny 0.5 ml bottle of eyelash glue, along with a sleeve that contains a sheet of eyeliner patches and instructions on how to use them.
The four eyeliner patches are all made out of velvet and come in the shape of cat eyes. There is a graphic design that goes onto the crease, your traditional cat eye, one that is decked with anthracite grey crystals and one inspired by punk with three white Swarovski crystals. All are super cool!
The patches measure a little over 4 cm long each and peel easily from the silicone backing. Much to my surprise, they fit perfectly and comfortably on my Asian eyes and no trimming or adjusting is required at all. So far I have only played around with two of them and both looked great and stayed on well without the glue.
Removing them was also a breeze and they stuck right back onto the silicone backing with no problems. I will wear these out this weekend and post pics!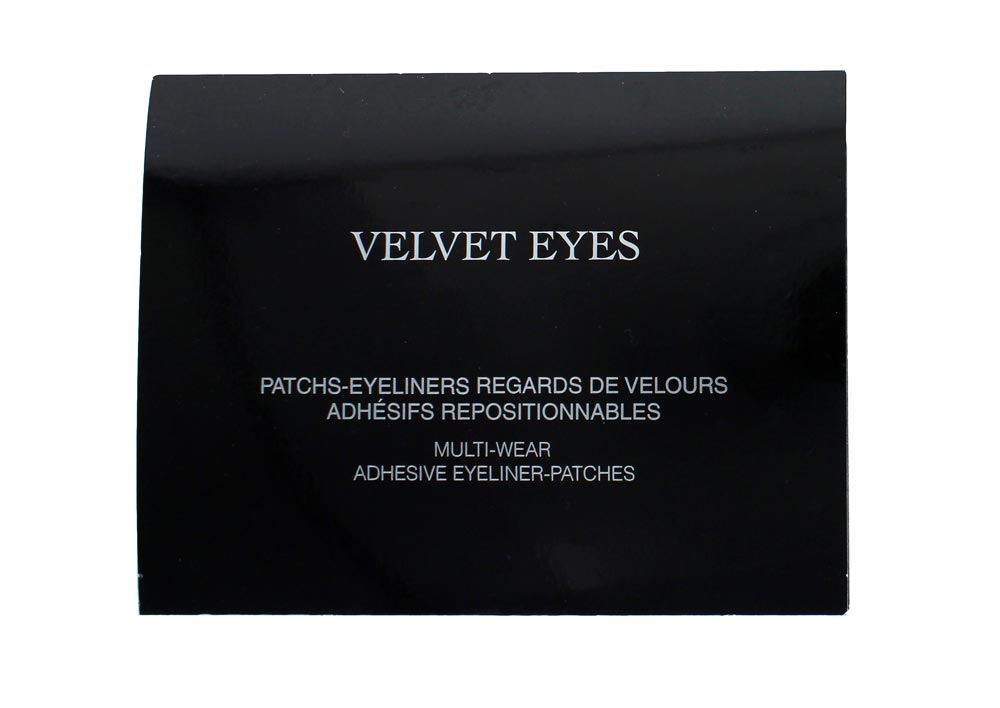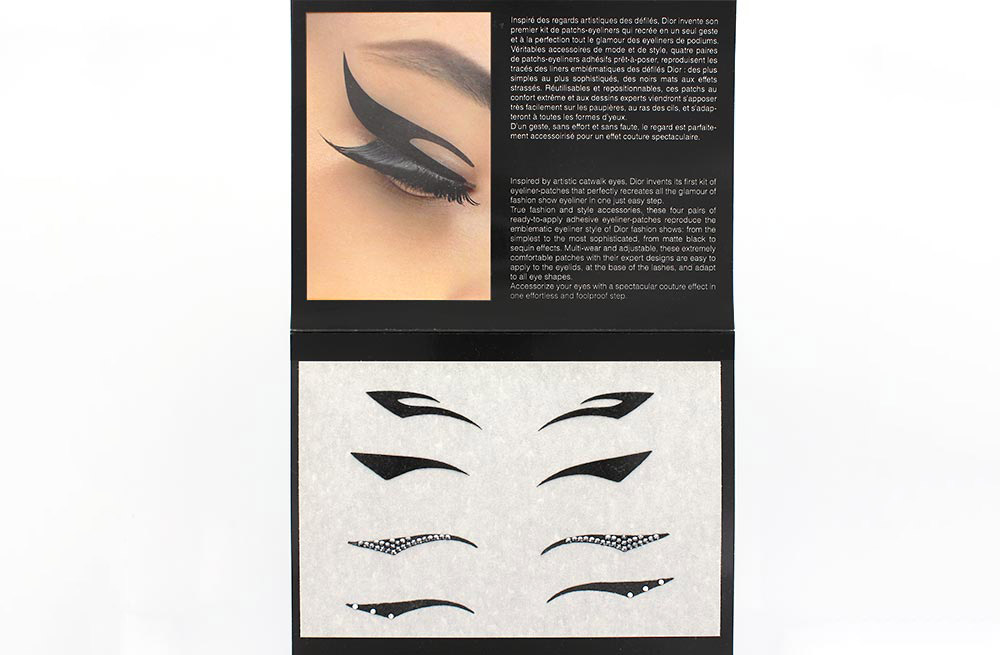 Pics of me wearing the patches here and here!
Dior Velvet Eyes Multi-Wear Adhesive Eyeliner Patches are now available at Sephora.com and dior.com for $59 for a limited time.
Disclosure: This review contains product that was purchased by us. It may also contain an affiliate link, which gives us a small commission if you purchase the item. Please see our Disclosure for more information on our posting policy.