Created by Dick Page for Shiseido, the look at Michael Kors Fall 2011 Collection was easy, pretty makeup that emphasized a strong, well-defined brow.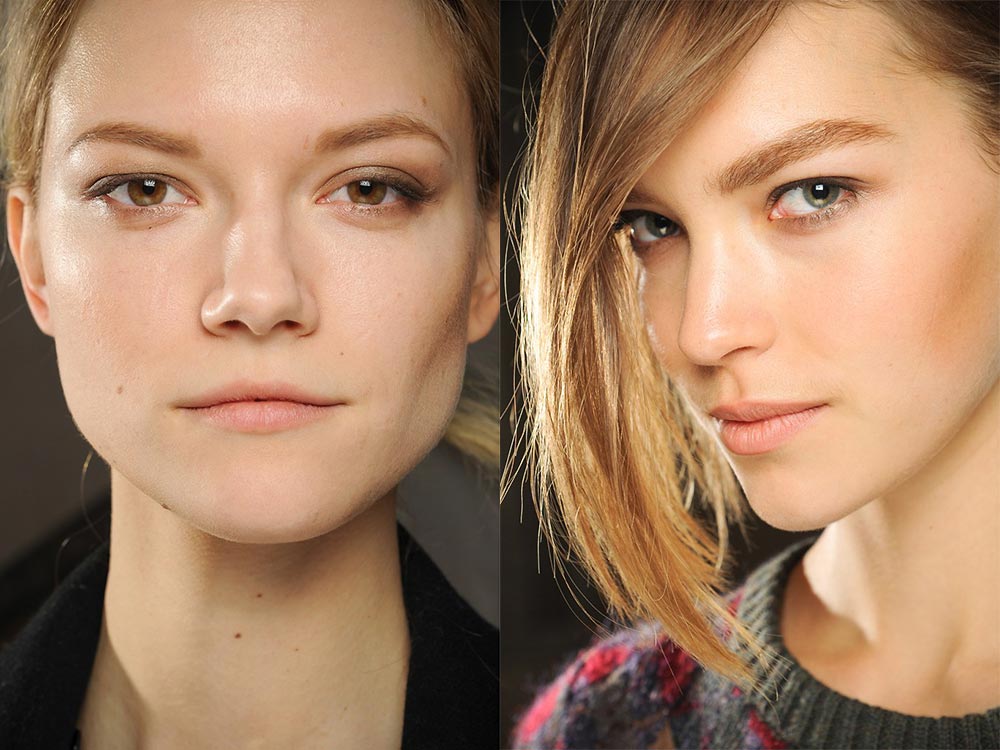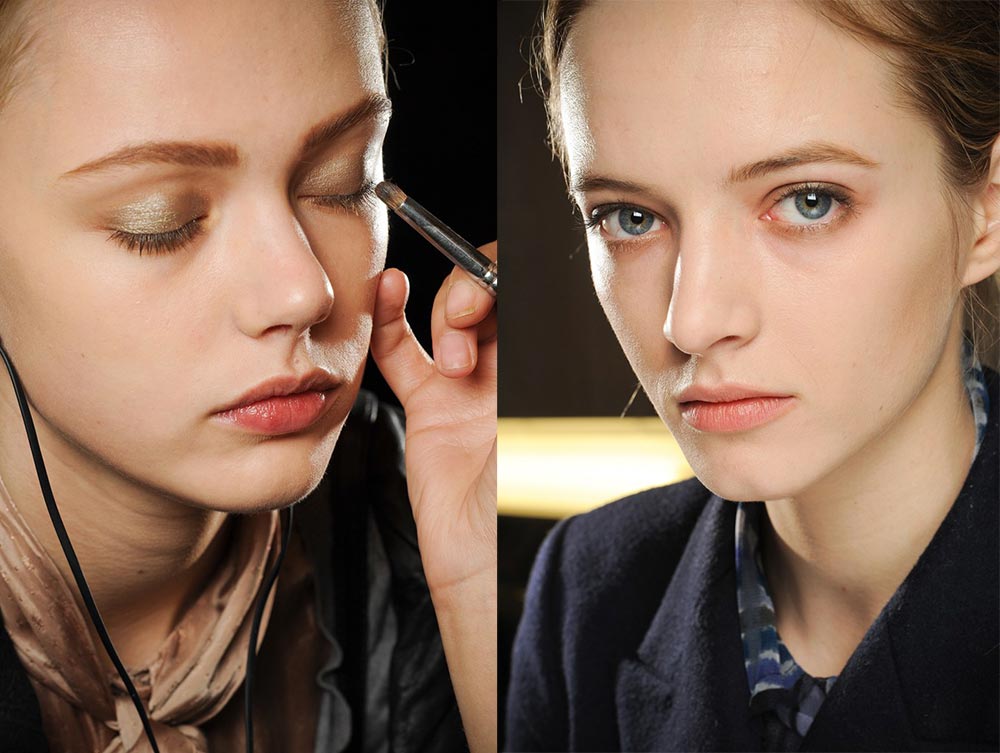 Face
To create the "clean and natural look" on the models, Shiseido Perfect Refining Foundation was used to cover any redness and blemishes before Shiseido Translucent Loose Powder was applied from the mid-cheek to lower jawline only. To have the eye area remain luminous, Dick applied a range of the hiseido Bronzer from the hollow of the cheek area and diffused toward the jawline (the bronzer shade was dependent on the model's skin tone). No concealer was used under the eyes, especially directly under lower lash line.
Eyes
The eyes were "simple with an emphasis on strong, well-defined brows". Dick applied Shiseido Shimmering Cream Eye Color in Sable (BR709) along the upper and lower lash line and blended well to diffuse the color. A trace of Shiseido Accentuating Cream Eyeliner in Brown (#2) was applied along the upper lash line to give the eye a bit of weight. The liner was blended well into the Shiseido Shimmering Cream Eye Color in Sable (BR709). Using a fluff brush, Dick blended color into the eye area to create a halo of color around the eye. Shiseido Eyelash Curler was used to slightly curl eyelashes before Dick applied Shiseido Perfect Mascara Defining Volume in Black (BK901) to upper lashes only. Since there was an emphasis on a strong eyebrow, Dick used Shiseido Natural Eyebrow Pencilto fill in models' brows, following their natural shape to give weight to the brow. For models with lighter hair, Dick filled in the brows with the darkest shade in the Shiseido Luminizing Satin Eye Color Trio in Voyage (BR209). For models with medium hair color, Dick applied the darkest shade from Shiseido Luminizing Satin Eye Color in Strata (BR307) to eyebrows to add definition to the brows. The black shade from Shiseido Luminizing Satin Eye Color in Fire (OR302) was used to fill in brows for models with dark hair.
Lips
The "muted, soft lip" was created by a light wash of Shiseido Perfect Rouge in Dune (BE310) to the lip before blotting with a base sponge containing a bit of Shiseido Perfect Refining Foundationto mute the color.
Images: Luca Cannonieri / GoRunway.com.