When it comes to skincare, the French have never let me down (❤ Embryolisse and Vichy!) So when I read that NUXE Sérum Crème Fraîche de Beauté 24 Hr Moisturizing Anti-fatigue Concentrate provides 24-hr hydration and re-energizes stressed and dehydrated skin, which is exactly what I needed during the busy Holiday season, I jumped on it.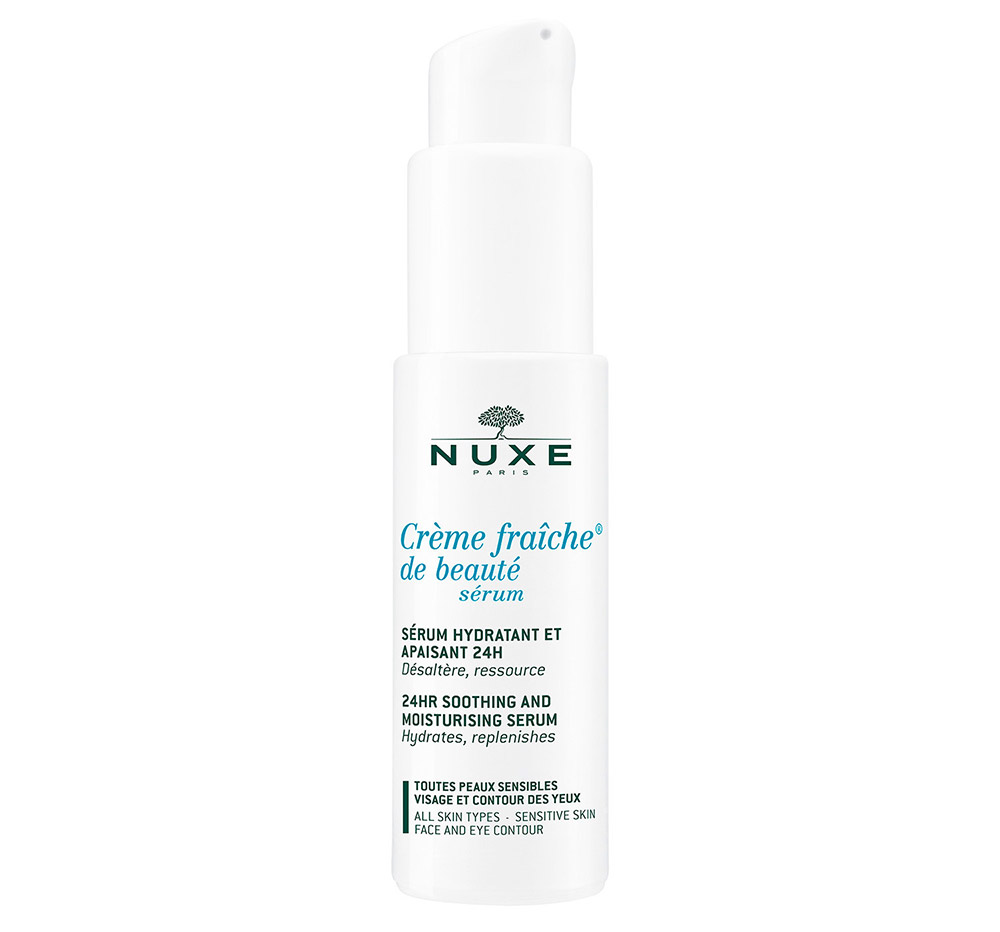 Made with 89% of natural ingredients and without parabens, the 24 Hr Moisturizing Anti-fatigue Concentrate is a serum version of the famous Crème Fraîche. The 8 Plant Milks, 5 Saps, Pomegranate Extract, Botanical Micro-patch and Wheat Seed Ceramides help to draw in water, nourish all the layers of the epidermis and trap in moisture, while the 4 Essential Oils provide a revitalizing and energizing effect.
The concentrate reminded me a lot of the
Vichy Aqualia Thermal Serum 24 Hr Fortifying Moisturizer
that I loved, only a little thicker in texture. It went on like a really light moisturizer and sank in very quickly without feeling heavy or sticky. It could also be applied on the face and eyes, on its own or before your moisturizer, and was perfect as a primer.
I use this twice every day, once in the AM before my sunscreen and once in the PM after I remove my makeup. Not only did it make my dehydrated combination skin instantly softer and smoother, it really hydrated so I could skip moisturizer. After using this for a week, I also noticed a plumping effect on my skin overall and any dry patches and tiny flakes I had were totally gone.
Highly recommended for anyone with dehydrated skin!
NUXE Sérum Crème Fraîche de Beauté 24Hr Moisturizing Anti-fatigue Concentrate is available at Beauty.com and SpaceNK for $41.
Disclosure: This review includes product that was provided by the manufacturer/PR firm for consideration only. It may also contain an affiliate link, which gives us a small commission if you purchase the item. Please see our Disclosure for more information.