Move over, MAC Penultimate Liner! Milani Eye Tech Liquid Eye Liner has officially taken over your place as my HG liquid liner!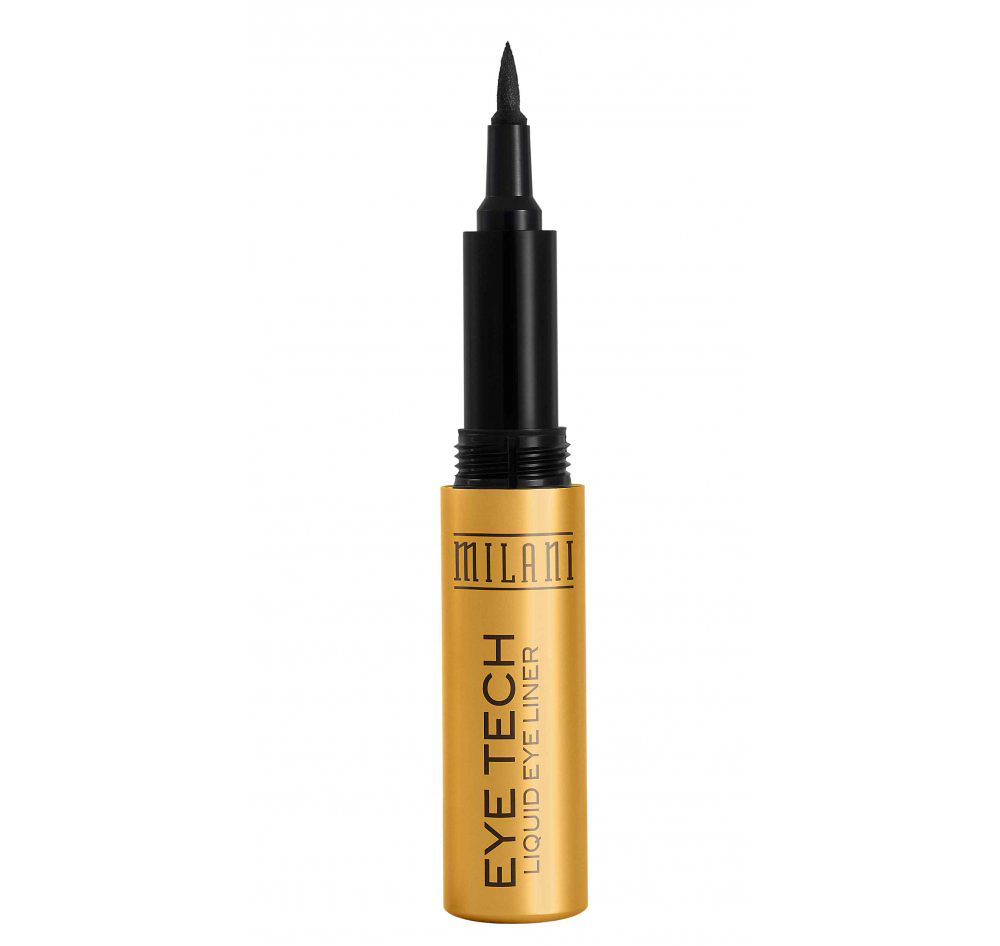 The Eye Tech Liquid Eye Liner comes in a small gold tube about 3.5 inches tall, which makes it perfect for traveling. There are 3 colors available – Black, Brown and Gray. I have
Black
, which is a true black.
The eyeliner went on very smoothly with zero skipping and tugging and with its sharp felt-tip applicator, anyone (beginners included) can easily line their eyes in one single stroke. It was also super pigmented and dried off within seconds. There is absolutely no need for relining unless you are going for a thicker, Amy Winehouse cat eye look.
Thanks to its water-resistant and smudge-proof formula, the liner also lasted
all day
. I even tried running water over it and it did not come off at all. Me likey likey fo sho!
Milani Eye Tech Liquid Eye Liner is available at drugstores nationwide for $6.99.
Disclosure: This review includes product that was provided by the manufacturer/PR firm for consideration only. It may also contain an affiliate link, which gives us a small commission if you purchase the item. Please see our Disclosure for more information.