With Christmas and New Years Eve now only weeks away, many women are already planning their holiday party outfits and the biggest mistake they usually make? Applying their makeup incorrectly! Today, FACE atelier pro makeup artist, Amy Zdunowski-Roeder, will share with us her Top 5 Holiday Makeup No No's and how to avoid them.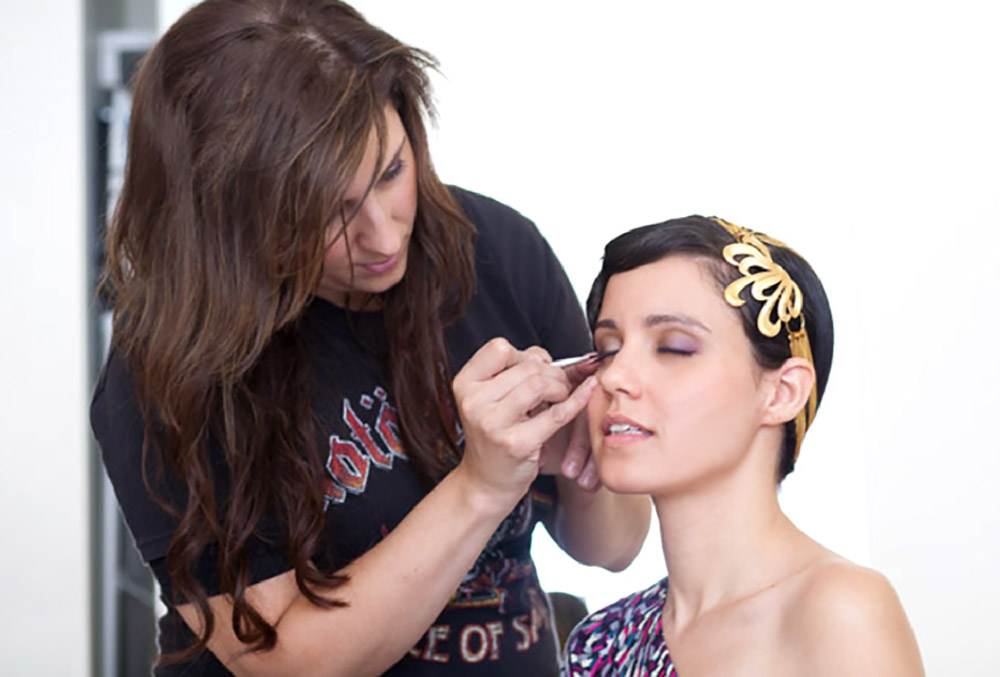 1. Makeup On Flaky Dry Skin Will Look Flaky
Exfoliate and hydrate (hydration is so important) and use a non-alcoholic based foundation or mineral makeup to create balance.
• Extra Tip from Phyllis: Use a hydrating toner/Asian lotion after you wash your face to help soften your skin so the moisturizer sinks in better. Read more about them
here
.
2. Makeup That Is Too Dark For The Skin
Some ladies purchase makeup a few shades darker because they believe that will give them the festive "bronzed" look. What happens instead, is the skin looks jarringly unnatural. Foundation should be tested in natural light, on your chin or better yet, neck.
• Extra Tip from Phyllis: For the perfect glow, use a bronzer sparingly along the cheekbones, forehead, chin and nose.
3. Avoid The Clown Look
Makeup should be fun, creative and exciting. However, it is very easy to overdo it during the party season. Pick
ONE
area to emphasize – cheeks, lips or eyes. For example, if you have bold and dramatic sexy dark eye makeup on, a pale lip and light rosy cheeks will make your eyes pop and you will have a completed look that is just right!
4. Over-Penciling Your Eyebrows
An over-penciled eyebrow is the first thing an onlooker notices and has the tendency to look painted on. Many, many women unknowingly make this mistake, which can be one of the hardest to break. For best results, select an eye shadow color that matches your hair color and apply with a small angled brush using light brush strokes.
• Phyllis' Favorite: Anastasia Highlighting Brow Kit
5. Blending
Blending is the professional makeup artist's secret weapon! It is what creates the flawless face. Important areas to blend:
• Along the jawline. Your eyes catch it when the foundation isn't blended properly into the neck so blend and blend some area to avoid "that line".
• Unless you want an 80's look, blend out cheek color so you look flushed not painted.
• Blend eyeshadow when you use multiple colors to avoid hard lines.
• Always lip liner into the lip to avoid the hard drawn-on look.