At 3.1 Phillip Lim Spring 2010, Lisa Butler for NARS Cosmetics created a look that is clean and textural, giving a sense that makeup is there but not detectable from the plain eye. "The idea is not to be harsh. The look is part sheer with shades of green, brown and lilac fading into each other" said lead artist Lisa Butler. The key points include highlights of iridescence and gold to the cheekbones, light liner (almost invisible) and peach lips. "There is some shimmer so when the face moves around, the light really captures it. But there are no lines – no eye lines, no lip lines."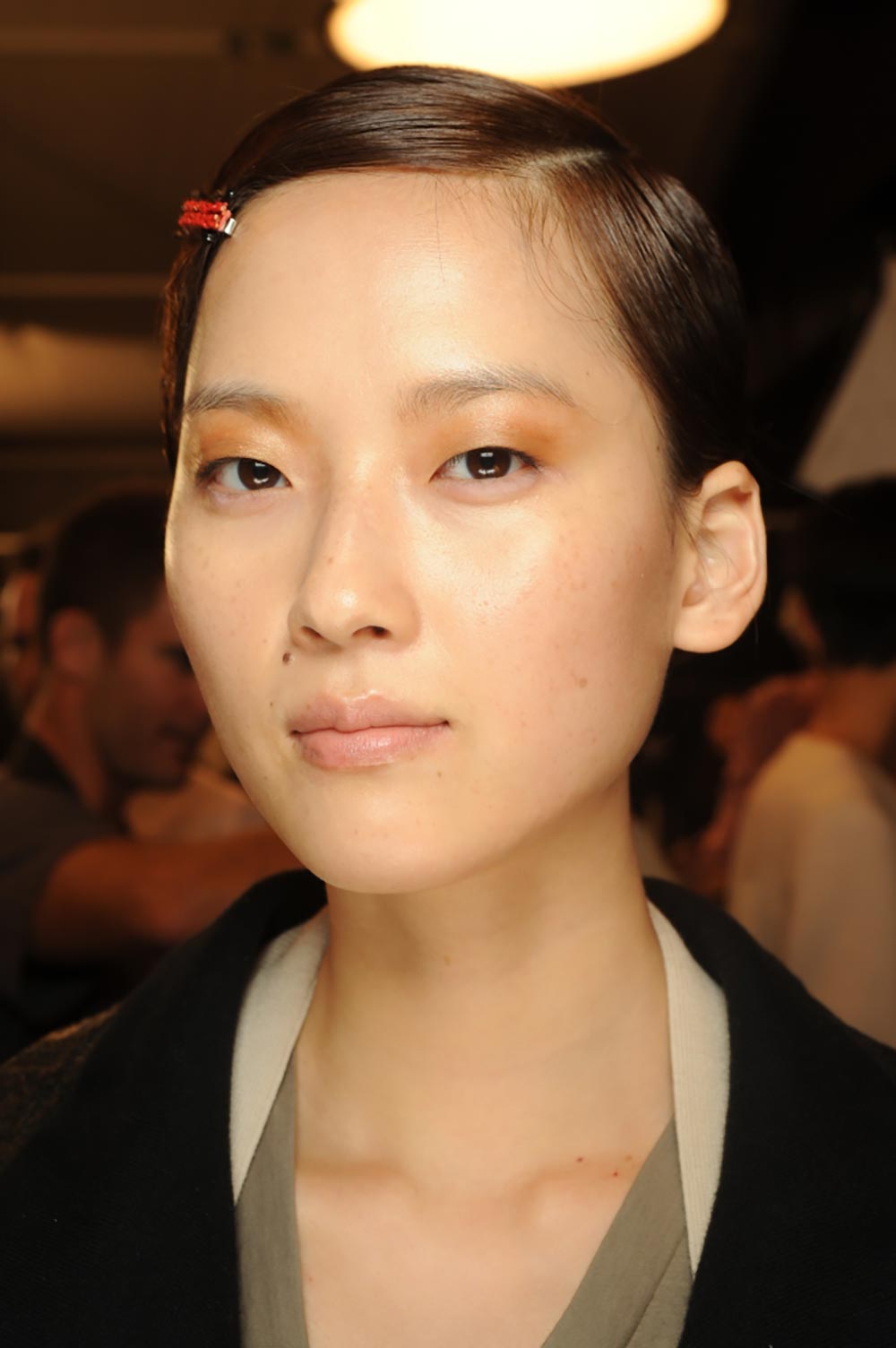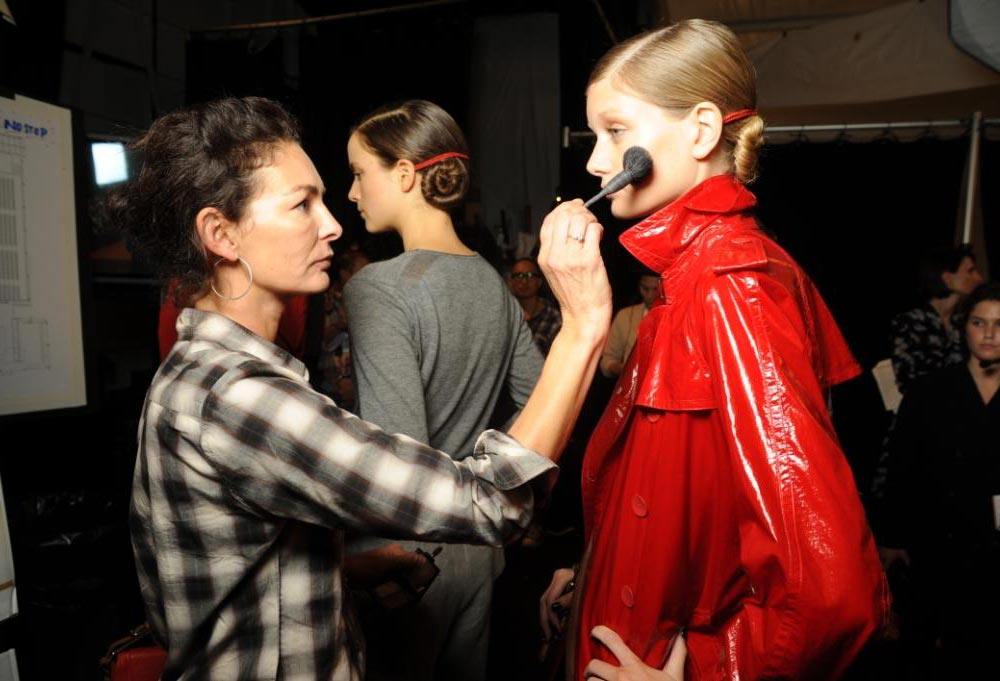 Face
Mix a small amount of Concealer with >Hydrating Moisture Cream to apply just around the nose forehead and cheeks. Blend Luxor Multiple (new for Holiday 2009) with a foundation brush to the cheekbone moving down diagonally toward the lips and adding a little bit onto the lips for subtle highlights
Eyes
Apply the golden moss side of
Camargue Duo Eyeshadow
(new for Spring 2010) all over the eye filling in the crease with the sienna side. Depending on skin tone, apply
Mousson Cream Eyeshadow
(new for Holiday 2009) to adjust the color on the lid. Using
Smudge Brush
apply D.Gorgeous Eyeshadow (new for Spring 2010) to the lower lash line adding intensity as need be ("It's not a heavy liner, but it shows some color," explained Lisa Butler). Apply one coat of Larger Than Life Lengthening Mascara to the top lashes.
Lips
Add a swipe of Cruising Lipstick (new for Spring 2010) and some Luxor Multiple to Retractable Lip Brush and dab lightly onto the lips starting in the middle and working your way out.
Finish
Apply Orgasm Illuminator (new for Spring 2010) to the face, concentrating on the cheekbones. Reapply both shades from
Camargue Duo Eyeshadow
to the brow bones.
Images: Courtesy of NARS Cosmetics.