L'oreal Telescopic Explosion Mascara is finally coming to the US! This supposedly Givenchy Phenonmen Eyes Mascara knockoff first made its appearance in Europe and has already stirred up quite a buzz all over the world.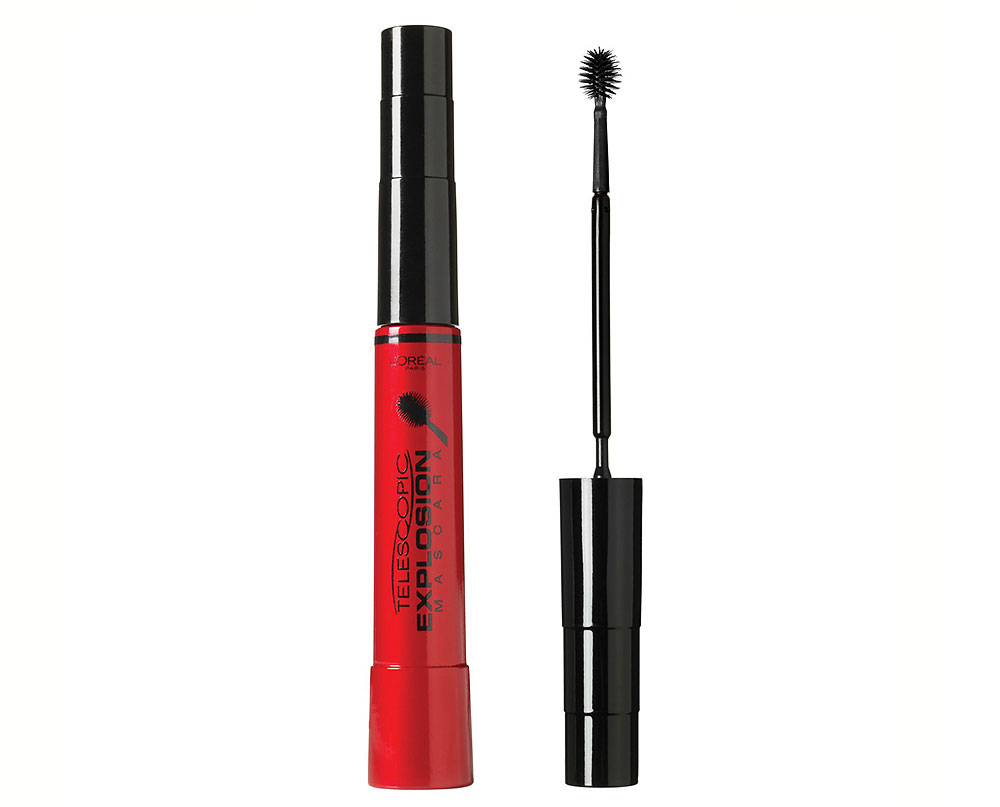 The first thing that caught my eye was the patented Flexi-Globe brush. I have been wearing mascara for over 10 years and have never seen anything like it. It has a spherical shape that allows you to apply the mascara vertically, horizontally and virtually every way so you can reach everything, including those tiny bottom lashes and hard-to-reach corners. The tiny spikes also makes it the perfect tool to separate clumps, which for this mascara, is
highly essential
.
The formula contains your usual ingredients – paraffin, jojoba oil, palm oil and pro-vitamin B5 – to give length, volume and smooth application. While there was a definite difference in the length and intensity of my lashes, applying the mascara was a total mess. The mascara clumped so badly that using a lash comb (or the brush as I mentioned earlier) and spending that extra minute de-clumping everything was not even an option. Other than that, the mascara wore pretty well and did not flake or smear until I take it off.
The verdict? Love the brush, hate the formula. I will just stick to my Majolica Majorca Lash Enamel Glamour (2nd Edition) for now.
L'oreal Telescopic Explosion Mascara will be only available in Black and Blackest Black at all major drugstores nationwide for $9.49.