Just as promised, here is my interview with celebrity makeup artist Sam Fine, whose clients include all the A-lists like Vanessa Williams, Iman, Queen Latifah, Tyra Banks, Oprah, Jennifer Hudson and more!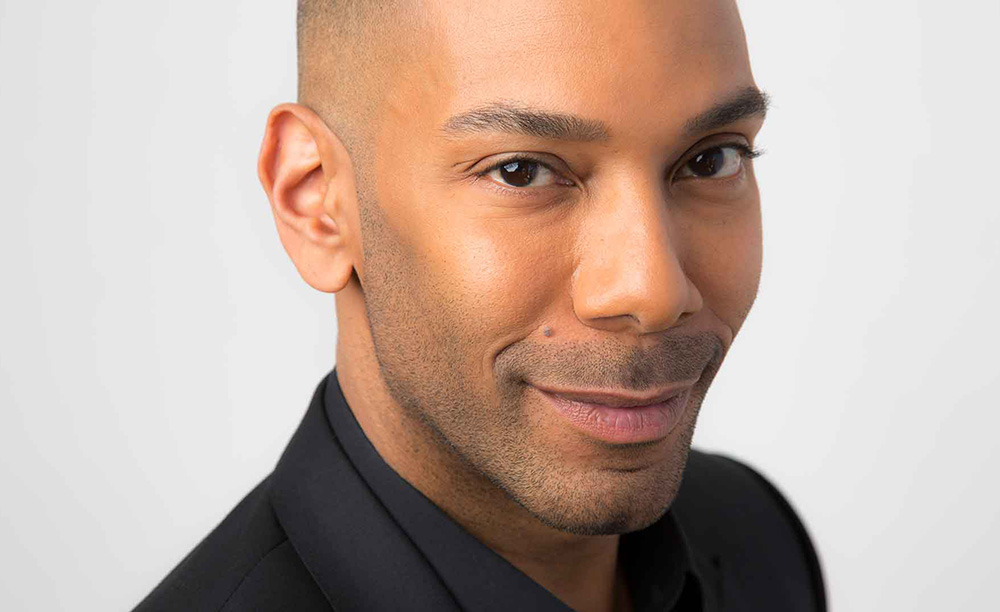 Q. How can I achieve that gorgeous glow I keep seeing on the celebs/models you worked your magic on?
A: Beautiful, rich colored skin can be enhanced year round by simply using bronzer! Take a large powder brush and dust bronzer near the hairline, cheeks and the sides of the nose to add natural looking radiance that never looks fake. After applying bronzer, simply use a peach shade of blush on cheeks for a subtle 'pop' of color.
Q. What colors look best on dark skin?
A: Women of color look best in colors that will enhance their golden undertones, so shades like corals, and peach are great on cheeks, while browns, eggplants and even greens look great on eyes, and lips can be berries, reds, and golden shades but with richer undertones.
Q. Finding the perfect match for a foundation and concealer can sometimes be tricky. Do you have any tips and product recs, in particular for those with darker skin tones?
A: Trial and error is the only way to finding the right shade and you must consider the area that you're covering as color and formulas will differ for your needs. Overall, if you're picking a concealer opt for a shade that is 2-3 shades lighter to cover blemishes and dark spots, but a foundation should be your true skin tone. You also need to think about what shade range you're in regularly. If you usually buy a base in Ivory, Beige, Honey, Bronzed, or Mahogany – key words that pop up often that relate to your foundation. Make sure you're sticking within that color range and it should make picking the right shade a lot easier. Brands like Black Opal, Bobbi Brown Cosmetics, and Cover Girl's Queen Collection have great shade range options for women of color. Also, when you test these products, test them in the area that you're using it – if you're concealer is going under your eyes, then don't test it on your jaw line!
Q. How can I wear lighter colors without looking ashy?
A: Deeper skin tones definitely can wear color more easily but steer clear from vibrant greens and yellows, which can turn ashy. Instead stick with colors like orange, corals, and gold's, because those can still look great as they echo you golden undertones – even violet can work – you want strong color choices that won't get lost on your skin tone.
Q. What is the best way to contour and highlight dark skin?
A: Use a dark powder along the sides of the nose, and use a lighter highlighting powder along the center of the nose to create contour.
Q. What are some of the upcoming trends you see for darker skin tones?
A: The "fresh – forward" makeup hues for eyes will be jewel tone colors in subtle shades of violet, green and gold. These won't be the rich deep shadows often related to jewel tones, but a more translucent version of each color. Cheeks will remain golden – all women of color look more radiant with a dusting of bronzer. And lips will be stained and glossed with sheer shades of cranberry and gold.
Q. Name the top 5 beauty products every African-American woman should own.
A: Every woman of color should have a loose powder, concealer, a bronzer that works for day and night, mascara (I always use L'oreal Waterproof Voluminous in Black) and a golden gloss that they can wear alone or layer on any lip stick to add gloss and dimension.
Q. How do you create the perfect nude lip on dark skinned women?
A: To achieve a nude lip on a women of color, you have to first consider the color nude like you would lingerie – nude on olive skin tone does not translate as nude for someone with darker skin tone. The same rule applies for nude lips. Start by filling in lips with a lip liner and feathering it in towards the center of the mouth. Apply a nude lipstick over the entire mouth then finish by adding a golden gloss to the center of the mouth for dimension and shine.
Want more tips from Sam? Check out his premier instructional DVD, FINE: The Basics of Beauty, available at samfine.com and Amazon.com. The DVD will feature individual step-by-step makeovers, a glimpse into Sam's fast-paced professional life, such as behind-the-scenes footage with star client, Iman and a Q&A session in which he provides answers to some of the most frequently asked questions.