Infused with collagen and Hyaluronic spheres, L'oreal's latest Extra-Volume Collagen Mascara is an improved version of the oh-so-famous Voluminous mascara that can easily replace your fake lashes.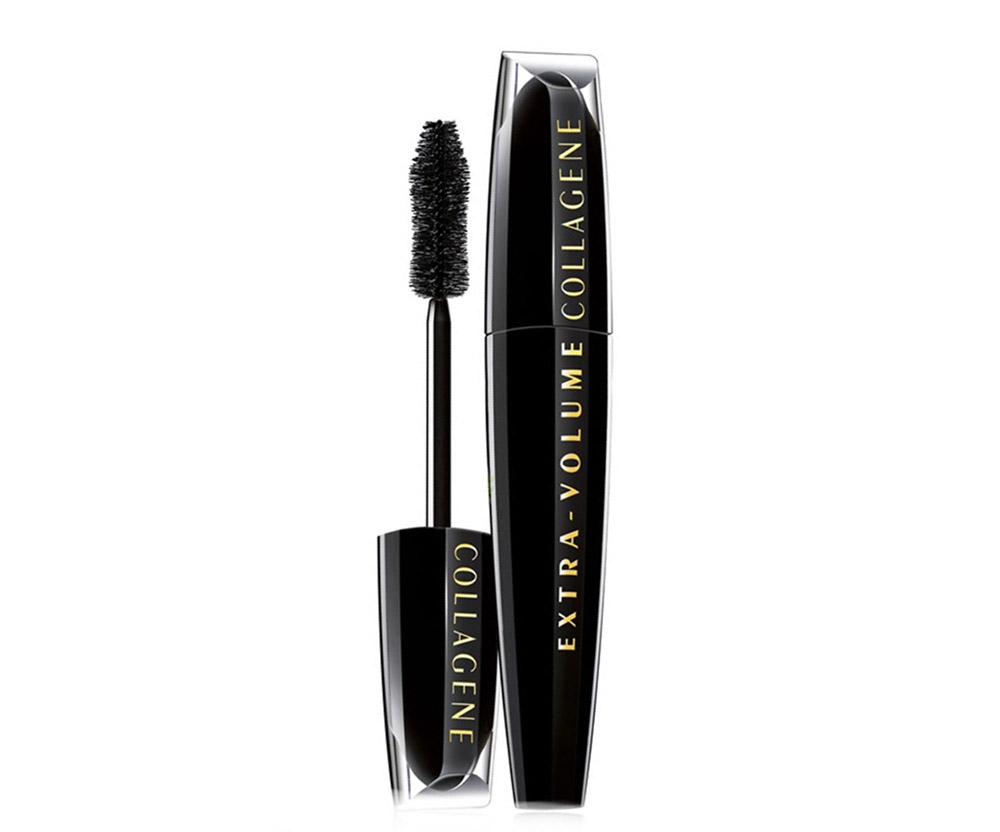 Just like the Voluminous, this makes my lashes instantly thicker and darker with just a coat or two. The brush is a lot bigger than the Voluminous but unlike other mascaras with big wands (Hello Cover Girl's Lash Blast or Max Factor's 2000 Calorie Extreme Lash Plumper!), it still reaches the base of my lashes and those puny bottom lashes without smearing all over the place.
When worn alone, the Extra-Volume Collagen Mascara does not give a lot of length but when I combine this with L'oreal's Clean Definition Telescopic Mascara, I get va-va-voom lashes (even the ma at MAC asked if I was wearing falsies!) I also love how this does not clump as much as the Voluminous and my lashes never look stiff and brittle. It also never smears until I wash it off with warm water. Not to mention the new black-patent packaging looks super luxe and reminds me of higher end mascaras.
Thank you L'oreal for never ceasing to give us longer, thicker lashes for very affordable prices!
Below is me wearing the L'oreal Extra-Volume Collagen Mascara alone.
The L'oreal Extra-Volume Collagen Mascara is now available at all drugstores nationwide for $9.99.