Creme Team expands on MAC's new lipstick formulation, Cremesheen, with additional shades of Lipstick and a brand new Lipglass formulation. Ultra sheer and uber moist, it features flat pigments and a creamy high shine finish to lips.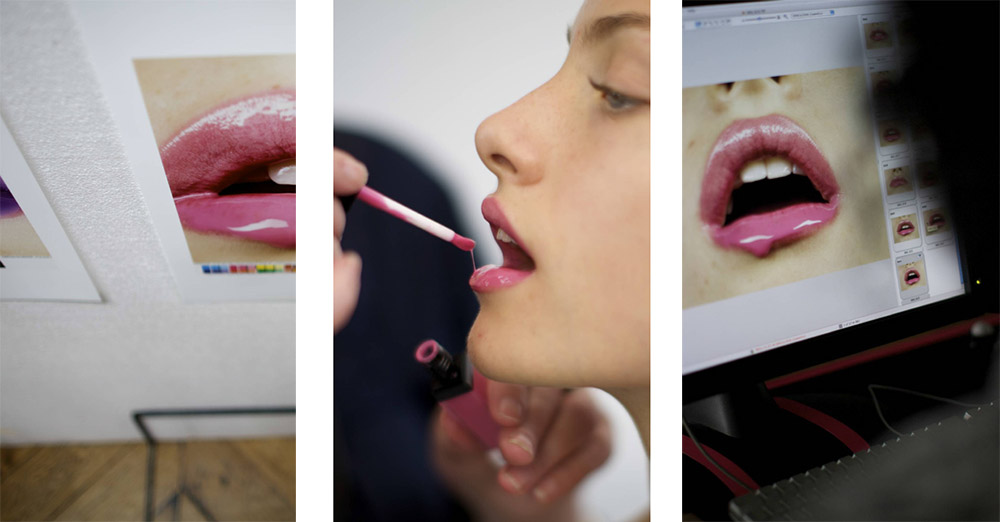 Cremesheen Lipstick ($14)
I am so glad MAC decided to add more colors in the Cremesheen formula and that they are going to be part of the permanent collection! I loved my
Creme D'Nude
and
Modesty
from the previous
Cremesheen Collection
and like them, these new colors are super creamy and highly pigmented. I went home with
Crème Cup
and
Lavender Whip
, which are both perfect for spring.
From Top to Bottom (left to right):
* Crosswires:
Clean pinky orange
* Shy Girl:
Creamy neutral coral beige
* Spice is Nice:
Creamy dark warm brown
* Hang-up:
Deep berry
* Crème in Your Coffee:
Creamy mid-tone pink brown
* Crème Cup:
Light blue pink. This is a gorgeous nude pink color. Love love lovesit!
* Lickable:
Bright clean blue pink. Very similar to my favorite MAC Girl About Town lipstick.
* Lavender Whip:
Light cool lavender. This is the most unique color out of them all. It may look lavender in the tube but it shows up a really cool-toned pink with just the right amount of purple on me.
Cremesheen Glass ($18)
These are limited edition and will be available only through the end of March. They come in a tube that is slightly longer than the regular Tinted Lipglass.
Compared to the Tinted Lipglass, these are a lot creamier and definitely less drying. Plus the colors are *beautiful*! When used alone, it gives a sheer glossy look with just a bit of color but when used on top of the Cremesheen lipsticks, it really makes the lipstick pop and gives such a nice glossy look!
I got
Petite Indulgence
and
Partial To Pink
and I still want more!
From Top to Bottom (left to right):
* Looks Like Sin:
Sheer deep berry
* Crème Anglaise:
Mid-tone neutral mauve
* Partial To Pink:
Light creamy yellow pink with light gold pearl
* Melt in Your Mouth:
Mid-tone creamy clean pink
* Petite Indulgence:
Mid-tone bright blue pink. This looks like a cool-toned hot pink color on me. Totally hot and I can't wait to wear it!
* Fashion Scoop:
Pale cool baby pink with light pearl. While this looks really pretty in the tube, the color barely shows up on me – it just looks like clear gloss with shimmer.
* Boy Bait:
Light neutral beige with pearl
* Ever So Rich:
Sheer lilac. This looks so pretty on top of Lavender Whip but on its own, it shows up almost clear with the faintest bit of lilac.
Cremestick Liner ($14.50)
*Sublime Culture:
Neutral pink
*Pink Treat:
Dirty pink
*Caramellow:
Neutral caramel
*Velvetella:
Blackened plum
Check out
my swatches and haul pictures
!