Wanna look a million bucks without spending that much? Check out the following list to see what products you should splurge and save on.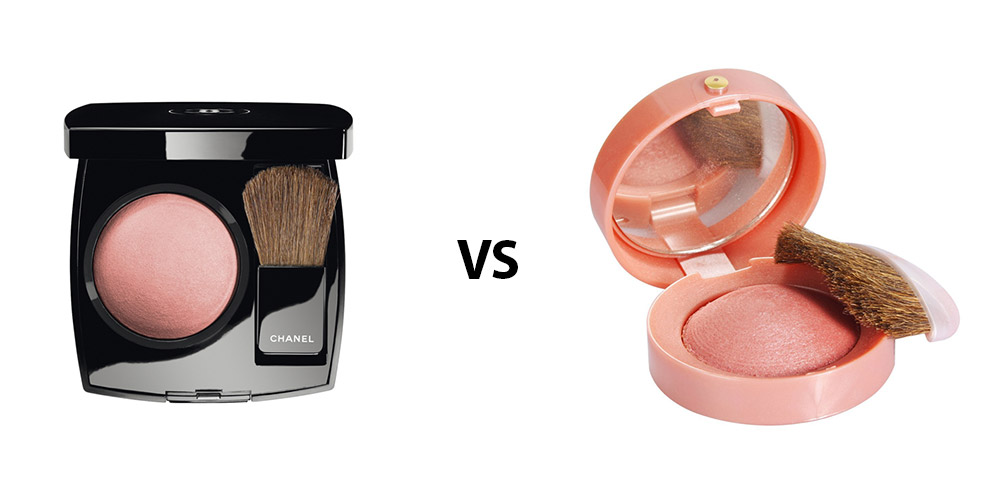 Products Worth Splurging
*
Foundation, concealer and powder.
Since you do need a perfect match for a flawless complexion, you are better off heading to a department store where you can try out different colors and formulas. Brands like Prescriptives even offer custom blending to help customers find their right match.
*
Makeup Brushes
. We all know the importance of brushes when it comes to makeup application. High-end brushes from Shu Uemura and MAC are usually made from denser, softer hair and will last longer so they are definitely worth the investment.
Products Worth Saving
*
Mascara
. Mascaras need to be replaced every 3 months, so why spend over $20 when you can buy one for a few bucks at the drugstore? Check out
my mascara reviews
to learn more about my favorite drugstore mascaras.
*
Eyeshadow
. When it comes to eyeshadows, trends come and go all the time. You are better off experimenting with different colors and textures with drugstore and mid-end brands. NYX, Milani and MAC all make eyeshadows in a variety of colors with decent pigmentation.
*
Blush
. Just like eyeshadows, you can find decent blushes from drugstore and mid-end brands like Milani and MAC.
*
Lipstick/Lip gloss
. From my personal experience, the biggest difference between high-end and drugstore lip products lies in their packaging. The texture and color are pretty much the same.
*
Nail Polish
. Nail polishes have a short shelf life plus brands like OPI and CND offer the same if not better, quality than luxury brands like Chanel.
Related Entries
Drugstore Knockoffs