Yesterday, I went to Victoria's Secret to check out their new Santa collection but ended up walking out with a few hair products from the So Sexy line. 3 for $21 – what a steal!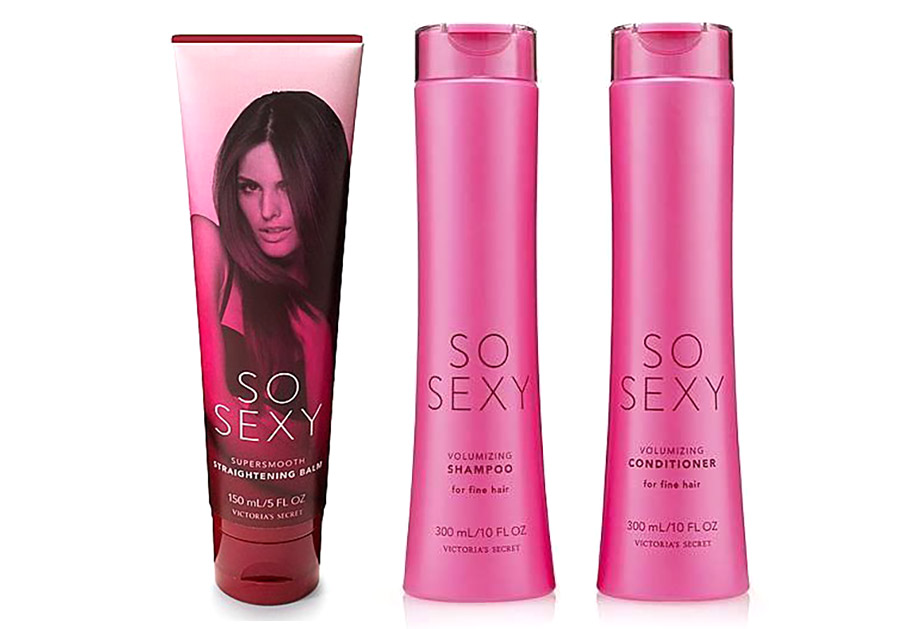 The
Volumizing Shampoo and Conditioner for Fine Hair
have been a rave for me so far. After using them once, I could already feel a difference. My hair appeared softer, shinier and definitely bouncier. The smell was also fabulous and lingered on for a
long
time. Every time I catch a whiff of it, I can't help but go mmmmmm *lol* The shampoo, however, was pretty drying so you do have to follow up with the conditioner. I also really liked the packaging. The tall pink bottle was so cute and so VS!
The
Supersmooth Straightening Balm
worked just as great. I apply a dime-sized amount onto my hair and it looks just like the model's on the picture on the right – straight yet full of volume. And the best part? I do not even need a straightening iron and my hair stays that way for the entire day! Seriously how awesome and easy is that? I will definitely check out the rest of the products from this line.