I first came across the famous Yves Saint Laurent Touche Eclat at a makeover by a European makeup artist in Taiwan. The Touche Eclat is a clickable luminizing pen that claims to banish shadows and perk up tired eyes by bringing light and radiance to the skin. I was introduced to #2 Luminous Ivory, a light color and the only yellow-based color out of the 3 shades they have.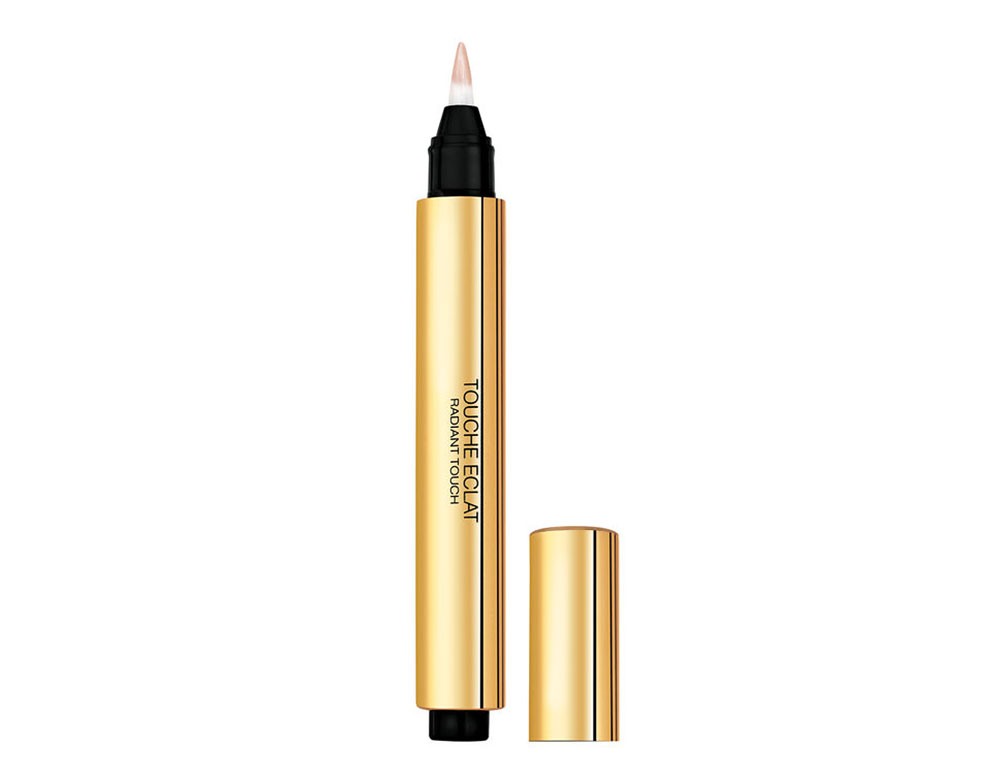 The texture was very creamy and blended easily. The light-reflecting particles were definitely great for highlighting purposes but the coverage was sheer and did not cover up my undereye circles completely.
The biggest thing that bugged me though, was the packaging. Although the pen dispenser allowed great portability, it was very hard to control how much product that came out. Plus since the product was cream-based, it was easy for bacteria to grow on the brush. Mine started growing mold only after a month so I ended up throwing it away. Ugh!
* Update: I revisited the Touche Eclat again in 2010 at
a makeover session by runway makeup artist Christopher Kam
while I was in Hong Kong. This time,
#3 Light Peach
, a peachy shade just a bit darker than #2, was used on me. Maybe it was the color but I seemed to like it much better than the first time. I also made sure to clean the brush with rubbing alcohol every now and then and have not see mold ever again.