MAC Glitter Eye Liner may be limited edition but it has always been one of my favorite glitter liners. Find out why after the jump!


With a gel liquid formula that is decked with tons of micro-fine crystallina glitter, the MAC Glitter Liner comes in the most gorgeous colors. I have a few from various collections:
•
Blitzed
is a yellow gold with multicolor glitter
•
Peacocky
is a turquoise with multicolor glitter
•
Pewterpink
is a blue purple with multicolor glitter
•
Saucepot
is a blue with multicolor glitter
The super thin brush allows precise and painless application and the glitter is so fine you can't feel them at all! The only downside? The glitter did not apply evenly and I had to go over certain spots multiple times to get a solid line to show up. Other than that, MAC Glitter Eye Liner is perfect for adding a bit of sparkles to glam up your eye look!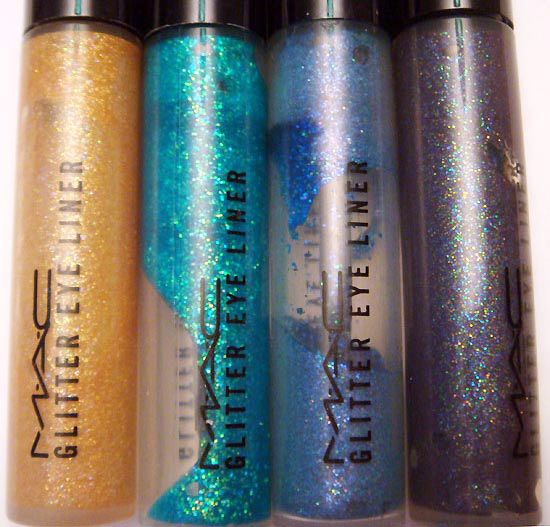 MAC Glitter Eye Liner is available at maccosmetics.com and MAC counters nationwide for $15.