Last year, M·A·C Cosmetics launched Masterclass Brushes, a new collection of 3 new and permanent multi-purpose brushes for the eye, cheeks and face. The brushes flew off the shelves right away and it took me a few weeks to finally get ahold of the Oval 3 Brush.


According to MAC, the
Oval 3
was designed to apply powder or cream shadows, powder and liquid or cream concealer. It comes with a long, glossy black handle with a special grip design, which resembles a toothbrush. The brush itself has an elongated, oval shape with a slightly pointed tip. It measures 15mm in width, 10mm in length and 8mm in thickness. The bristles are made out synthetic fibers that felt dense but gentle on the skin. They also held up very well after several washes without shedding or splaying.
While the Oval 3 serves different purposes, I use it mostly to apply liquid and cream-based foundation and concealer under the eyes and around the nose, and to contour the nose. I do that by holding the brush vertically, then gently tapping the product into the skin. Not only does this help blend the product into my skin seamlessly, it has a very nice massaging effect, especially for the eye area.
Now I just need to get myself the Oval 6 as well!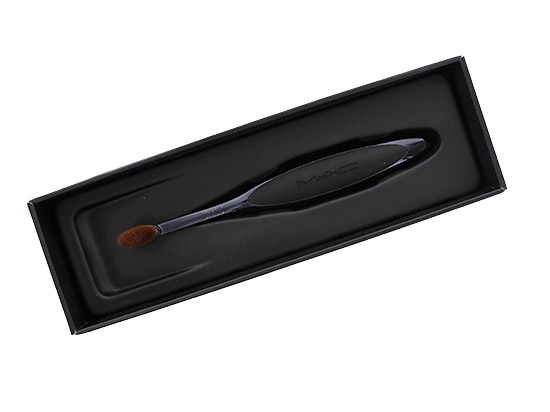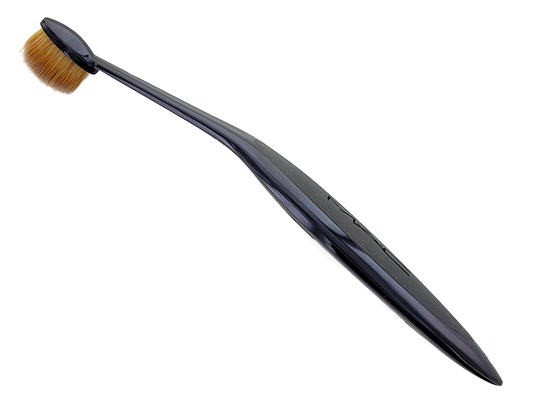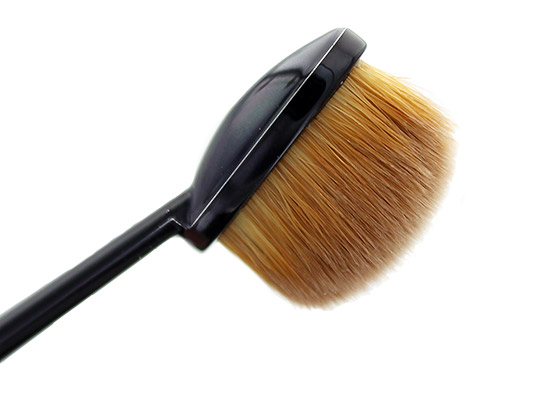 MAC Masterclass Oval 3 Brush is available at MAC stores and maccosmetics.com exclusively for $32. The PRO discount does not apply to this.
Disclosure: This review contains product that was purchased by us. It may also contain an affiliate link, which gives us a small commission if you purchase the item. Please see our Disclosure for more information on our posting policy.