After the success of Baby Oil, Johnson introduces two new products, Baby Oil Gel and Baby Creamy Oil. And being a sucker for cocoa and shea butter, I tried both the Johnson Baby Oil Gel with Shea and Cocoa Butter and Johnson Baby Creamy Oil Cocoa & Shea Butter to see how they compare.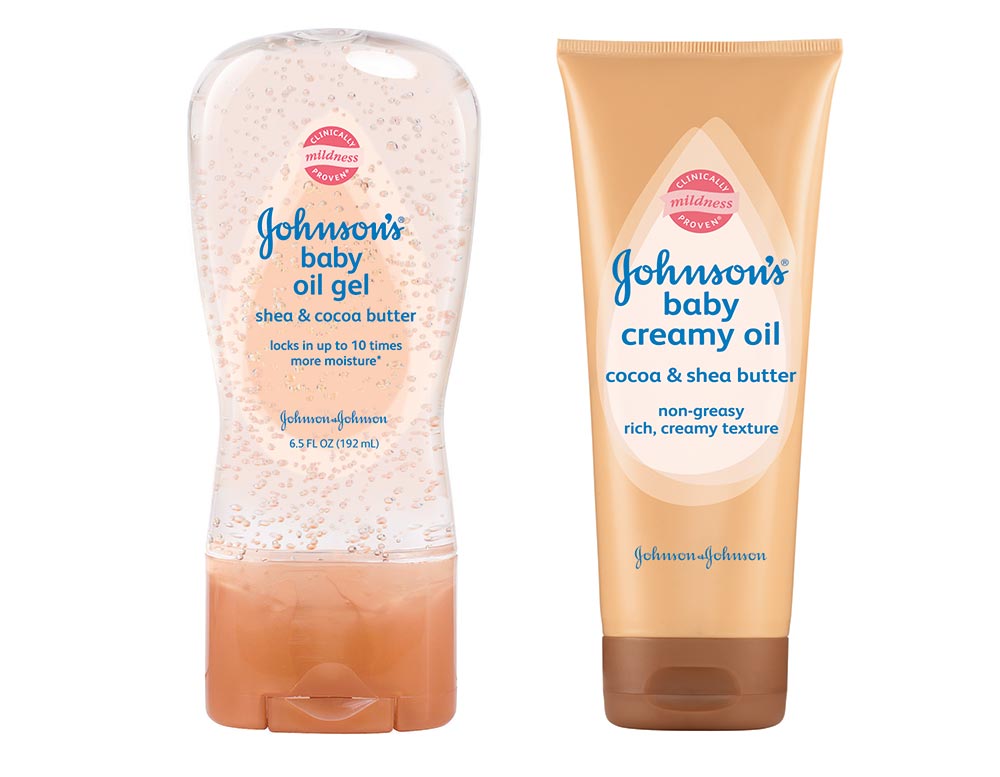 The Baby Oil Gel with Shea and Cocoa Butter is a gel version of the original Baby Oil. It contains the same ingredients with added Cocoa Butter and Shea to lock in up to 10 times more moisture on wet skin than an ordinary lotion can on dry skin. The non-runny gel texture was definitely a step-up but like Baby Oil, this could feel greasy and did leave behind shine.
The Baby Creamy Oil Cocoa & Shea Butter, on the other hand, is a light-weight lotion. Again, it is loaded with Cocoa & Shea Butter to provide long-lasting moisturization. Despite its name, there was nothing "oily" about it. The lotion sank in right away and left my skin incredibly soft without the slightest heavy feeling. I also loved the slightly stronger, sweet scent of the cocoa butter. This has now become one of my HGs!
Johnson's Baby Oil Gel and Johnson's Baby Creamy Oil are available at drugstores nationwide for $3.29.
Disclosure: This review includes products that were provided by the manufacturer/PR firm for consideration only. It may also contain an affiliate link, which gives us a small commission if you purchase the item. Please see our Disclosure for more information.