With Eyeko Magic Liquid Eyeliner, you can now get more out of your powder eyeshadows and use them as liquid liner!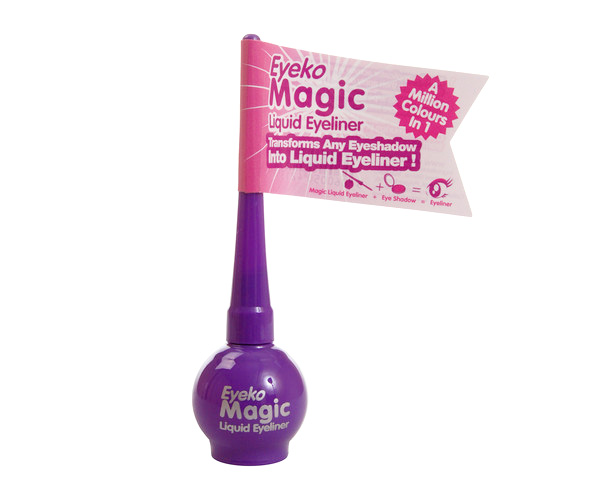 All you have to do is dip the applicator into a powder eyeshadow and the clear, fragrance-free liquid will instantly transform the powder into eyeliner. The felt-tip applicator also makes drawing on even the thinnest line so easy, minus any tugging or poking at the skin. And once the liner dries off – which only takes seconds – the color stays vibrant until I take it off. I have used the product with eyeshadows from MAC, Yaby and Stila and it worked great every time.
My only complaint is cleaning the applicator. Eyeko says to wipe the tip after each use but I find it very difficult to get the color off and the tip even fell off after a few tries. Other than that, this is
truly a bottle of magic
and a great addition to any makeup collection!
Disclosure: This review includes product that was provided by the manufacturer/PR firm for consideration only. It may also contain an affiliate link, which gives us a small commission if you purchase the item. Please see our Disclosure for more information on our posting policy.