This week, I got to interview one of my *favorite* celeb makeup artists, Beau Nelson. Not only is the Canadian-born a total hottie, he has painted the faces of many celebrities including Lindsay Lohan, Iman, Mary J. Blige, Blake Lively just to name a few. Beau's work has appeared in WWD, Flare, Greek Elle, Nuvo, Canadian Elle, Oprah magazine and lots more and his very own line of cosmetics, Beauté Cosmetics, is also a big hit among the a-list!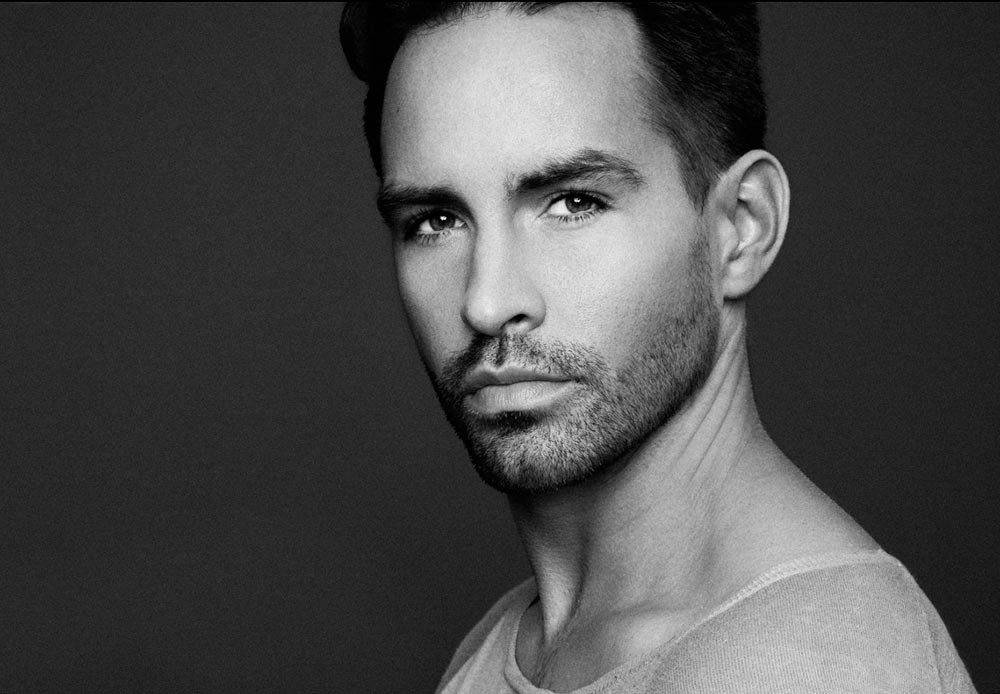 Q: How did you get started in the business?
A: I started doing makeup when I was around 14, I was an actor in musical theater before that, and had sort of learned the very basics of makeup there, I started reading more about it and practicing and before I knew it, I was getting paid for doing makeup. Shortly after I turned 16, I had won a regional award in a makeup competition and from there I went on to work for NARS and then almost every other major brand in some capacity before I started working freelance, and then starting my own brand with my business partner Don Berard.
Q: Where do you get your inspiration from?
A: My inspiration comes from all sorts of places, mainly things that personally inspire me, music, art, film, fashion and nightlife. Color inspiration can come from almost anywhere though, from a jelly bean, to a swatch of car paint, to a picture in a magazine. Everywhere I look, I see inspiration for something.
Q: What are the hottest beauty trends we will see for spring/summer?
A: Blush is back! And so are stains! Which is great since I just launched Liqui-Gel Stains for Cheeks and Lips. It's nice to see I'm on target. Beyond that, the 80's are back which means more fun playing with makeup, just this time the base makeup isn't so heavy and chalky so the overall effect is less made up, at least on the skin.
Q: Give us your 5 best-kept beauty secrets.
A: • Curl your lashes. It makes your eyes look SO much more awake.
• Use a brow pencil a shade lighter than your hair, that way brows never look too "done".
• When using loose powder make sure to buff the face with your brush to really set the makeup and get back some of that natural skin texture. I like to spray moisture spray over the entire finished makeup to melt powders and make everything look more like skin again.
• For a more believable tanned look when using bronzer, start with a base of self tanner, that way you aren't applying a bronzer to winter white skin. You will use less makeup and the result will be more multi-dimensional and natural.
• For lasting lips, try using a stain under lipstick instead of a lip liner, it can define your lips when carefully applied with a brush and it also lasts hours longer than any pencil.
Q: What are your beauty must-haves?
A: Great brushes are essential, they can make even cheap low quality makeup look good. A good lash curler with a rounder rubber insert so it does not make hard right angles in the lash. A great foundation and concealer, they make all the difference in a professional polished makeup application.
Q: What's the biggest beauty mistake you see women make? How would you fix it?
A: I see a lot of women that don't even bother with themselves, all it takes is 5 extra minutes to look polished and pulled together, and it makes your entire day so much better to feel a little prettier. It's so important for women to take time for themselves.
Q: What are some of the challenges you face in the industry? What advice would you give to an aspiring makeup artist?
A: The industry is always changing, and people are always looking for the next best thing, it's sometimes a challenge to keep up, but it's important to read, research and know your references. A lot of makeup artists I meet have no frame of reference for the past. There are so many amazing movies, books, and time periods one should be aware of and draw inspiration from. If you don't know your references you wont be able to communicate properly with others on set who do know them. I suggest everyone make sure to see all the classic films, and read as many makeup books as possible.
Q: What's next for Beau?
A: Well right now I'm working on products for the next year, you are going to see a few new introductions from Beauté and hopefully a few more locations as well. We are really excited about growing our business and I'm very excited about getting my vision across to our customers through our new products.