Concealer is one of those beauty products I can never live without. When applied correctly, it can take years off your face, make that humongous red zit disappear and make you look flawless. Below are a few rules I always stick to.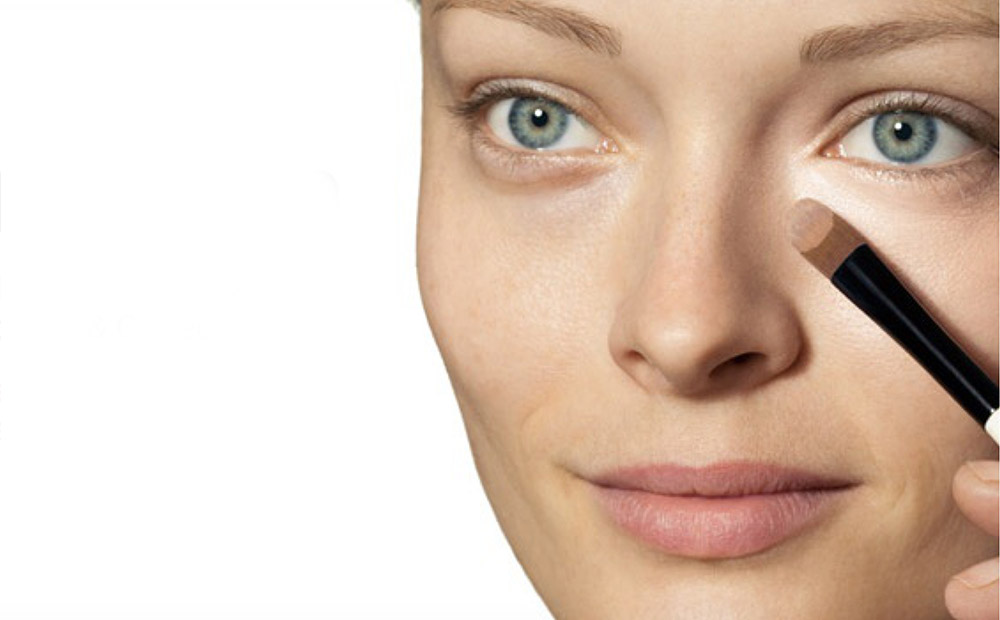 Rule # 1. Thou shall use the right product
.
With the bazillion formulas out there nowadays, picking the right product can be tough so focus on what are you trying to cover up.
For undereye circles, look for something with a high moisture content, like liquid and cream formulas. One with light-reflecting particles will also help brighten the undereye area.
For blemishes or acne scars, I like a product with slightly heavier coverage and a matte finish. Pencil, stick and cream concealers are your best bet.
Rule # 2. Thou shall pick the right shade.
Again, this depends on what you are covering.
For undereye circles, use a concealer that is slightly lighter than your natural skintone to help brighten the area. Be careful not to go too light, as it can make your circles appear worse. If you have serious darkness around the eyes, use a yellow or peachy corrector prior to your concealer to counteract the purple/blue undertones.
To cover up bags, use a concealer that is one shade lighter.
For zits, freckles, redness or other imperfections, use a concealer that matches with your skintone completely.
Rule # 3: Thou shall apply concealer after foundation
.
While certain people like to apply concealer prior to foundation, I always do it after. This way, you are less likely to overapply and will look more natural. If you apply foundation after concealer, you can also end up rubbing off the concealer.
Rule # 4: Thou shall pat and not rub when applying concealer
.
To camouflage undereye circles, look into the mirror with your chin tilted slightly down. The darkest part (the area starting from the inner corner to the center of your undereye area) is where you should apply the concealer. Dip a concealer brush into the product and apply directly onto the darkest part. Blend either with a brush or index finger. Apply a light layer of powder to set the concealer or skip this step entirely if you have extremely dry skin. Click
here
for a step-by-step tutorial.
Contrary to what most people think, you should not apply concealer directly onto undereye bags. Instead, apply right under your bags. This way, the area will be highlighted hence making the bags look less obvious.
To hide a blemsh, use a brush and apply the concealer directly onto the zit itself. Make sure you blend the concealer into the surrounding area. Top with powder for maximum staying power.
For freckles and mole, apply the product directly onto the area with a brush or sponge. Pat with your index finger or a sponge to make sure the concealer is well blended.