Here is the long-awaited tutorial on how to apply bronzer!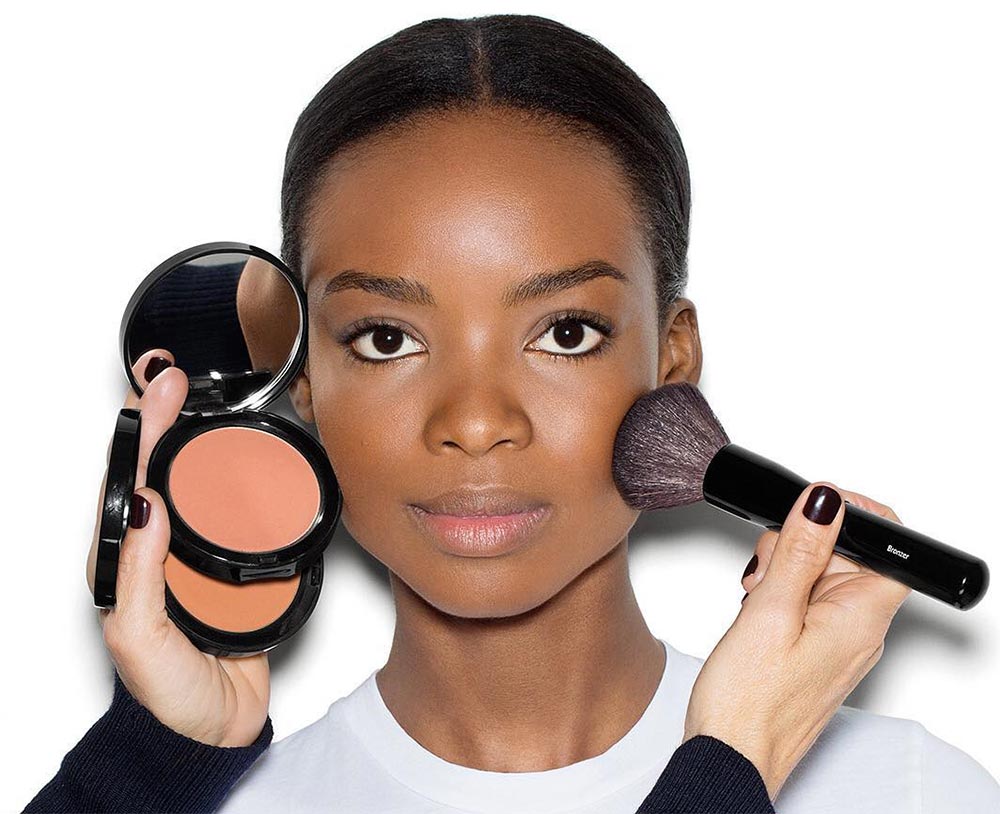 To use liquid bronzera, mix a drop of product with your tinted moisturizer or foundation for an allover golden glow.
Alternatively, apply in the same way as
cream and gel bronzers
. Dab the product sparingly onto areas where the sun would normally hit you, i.e. cheeks, forehead, chin and nose. Lightly pat until well blended.
For powder bronzers, dip a big fluffy brush like M·A·C Stippling Brush into the product. Tap off excess and brush it above the brow bone, under the cheek bone and along the jaw line, tracing a "3" on each side of your face. Blend well and finish by brushing a bit of bronzer to the neck, chest and shoulder areas as well.
Rule of Thumb
: Always start with a
light
hand and build color gradually. If you apply too much, tone it down by blotting the area with some Kleenex or applying some loose powder on top.
Need a little more help? Check out this
Video Tutorial On How To Apply Bronzer
by celebrity makeup artist Beau Nelson.
Image: Courtesy of Bobbi Brown.