Since I wear eye makeup on a daily basis, I live for a remover that is cheap yet effective. And my latest must-have? Milani Instant Eye Makeup Remover.


With a dual-phase liquid formula that activates when shaken, the remover is silicone-free, fragrance-free, oil-free and formulated with Panthenol (Vitamin B5). Not only is it super gentle on my sensitive eyes, it does remove everything – gel eyeliner,
waterproof mascara
and even red lipstick – all in a jiffy and with no tugging/pulling or greasy residue. Don't believe me? See for yourself below!
To put the product to the test, I swatched
my favorite MAC Ruffian Red Lipstick
onto my arm (we all know reds are famous for staining the skin), waited for it to set then soaked a cotton pad with the remover, put it on top of the swatch for a few seconds and voila! The red completely gone!
Another great thing about this was the price. At just $5.99 a pop, you are getting 118 ml of product that delivers, which is no doubt a steal! Thanks Milani for creating yet another great drugstore find!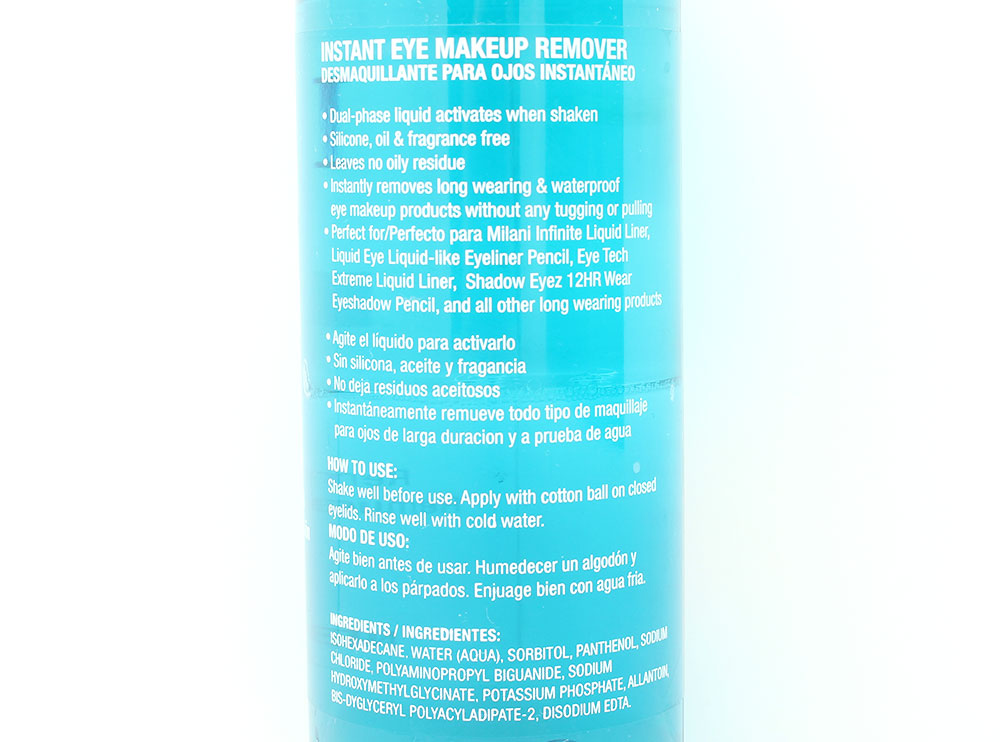 Milani Instant Eye Makeup Remover is available exclusively at milanicosmetics.com and drugstores nationwide for $5.99.
Disclosure: This review includes product that was provided by the manufacturer/PR firm for consideration only. It may also contain an affiliate link, which gives us a small commission if you purchase the item. Please see our Disclosure for more information.