MAC makeup brushes and I go wayyyy back. We have been besties for over a decade and over the years, I have accumulated quite a few gems, including my most recent addition, 286 Duo Fibre Tapered Blending Brush from Naturally Collection.


Made of goat and synthetic fibers, the 286 is a two-toned, duo-fiber brush. It first made its appearance as part of a SE brush set from
Ice Parade Collection for Holiday 2011
. According to MAC,  the brush is meant for "a sheer, more controlled application of MAC Mineralize Eyeshadow".   
The bristles are long and soft and its dome shape reminds me of MAC 224 Tapered Blending Brush. Compared to 224 though, this feels more dense and similar to the limited edition
226 Smaller Tapered Blending Brush
from the Brunette, Blonde and Redhead collection.
The brush allows great control and is perfect for blending eyeshadow on the crease and applying a wash of color on the lid. It works beautifully with Mineralize eyeshadows, creating less fall out, but also with regular shadows.
Another thing I love about the 286 is it never bleeds (definitely a win over the 226). It also seems to stay in good shape, even after a few washes.
Overall, the 286 Duo Fibre Tapered Blending Brush is a great hybrid of 224 and 226, giving you the best of both worlds.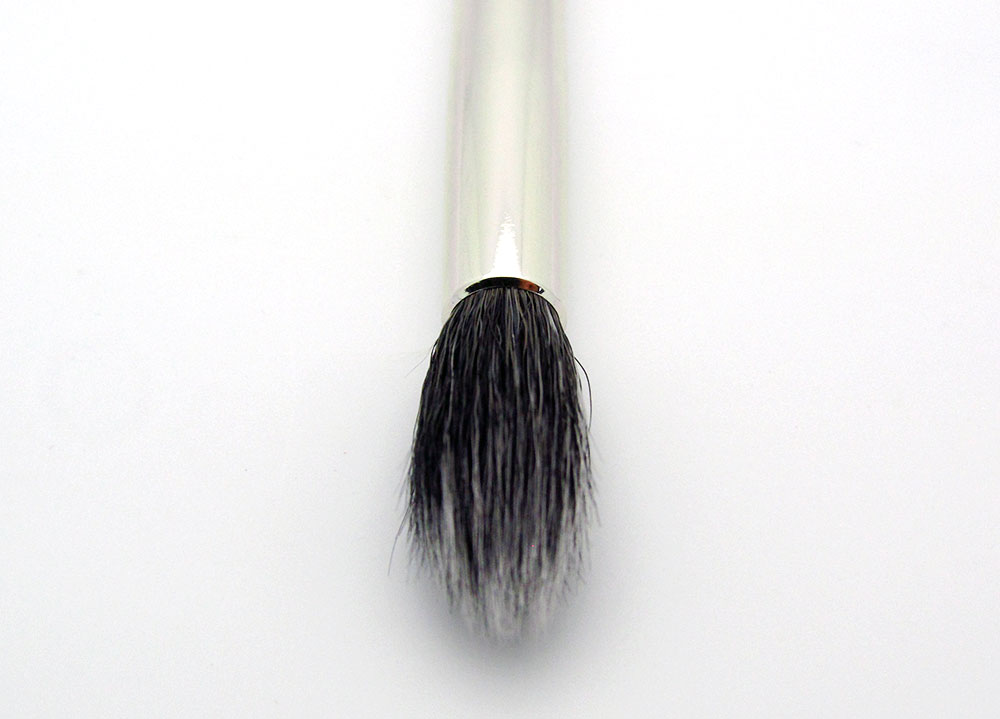 MAC 286 Duo Fibre Tapered Blending is available as part of the permanent line at maccosmetics.com and MAC counters for $30.
Disclosure: This review contains product that was purchased by us. It may also contain an affiliate link, which gives us a small commission if you purchase the item. Please see our Disclosure for more information on our posting policy.