With all those holiday parties coming up, you MUST throw on some glitter eye makeup, which by the way, is super hot right now. Need a few recs? Below are a few of my favorite glitter shadows that will bling you up in no time!

#1 NYX Glitter Cream Palette ($5.50)
One of my newly must-haves, NYX Glitter Cream Palettes come in 12 gorgeous sets of 5 gel-based glitters that can be used on the eyes, cheeks and lips. Pat them on top of a powder shadow and voila! Super sparkly effect with no mess!


#2 Revlon Diamond Lust Eyeshadow ($4.99)
The Diamond Lust Eyeshadows made their debut in the
Gucci Westman Expressionists Fall 2011 collection
. Each is packed with TONS of glitter and with a primer like my favorite
NARS Pro Prime Smudgeproof Eyeshadow Base
, you will get great pigmentation and staying power. But the best part? The shadows only retail $4.99 so you can get as glitter-tastic as you want without breaking the bank!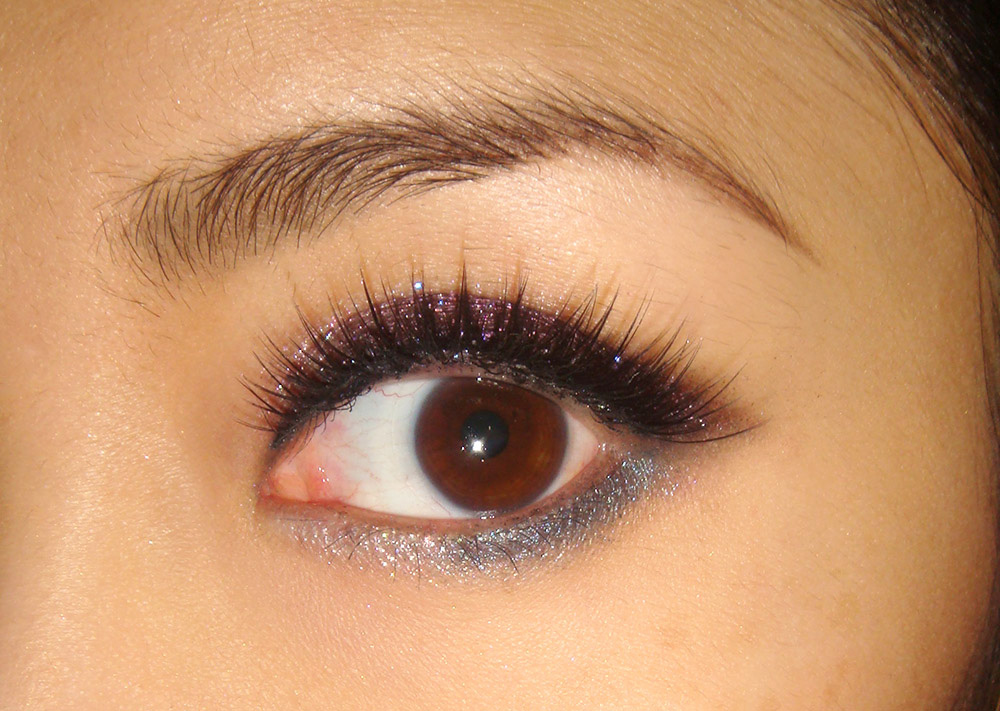 #3 NARS Night Series Eyeshadow ($23)
From my first Night Fairy eyeshadow to my latest
Night Series Palette
, I have been a fan of NARS Night Series shadows for years. Love them for their irresistibly beautiful colors and excellent pigmentation.

NARS Night Series Palette
#4 myface.cosmetics Blingtone Single Eyeshadow ($18)
Used during London Fashion Week and on stars like Kylie Minogue and Victoria Beckham, these glitter shadows from the UK are a great way to add bling bling to your eyes minus any fallout. They also lasted over 10 hours at a rave party and
without a primer underneath
too!
What are some of YOUR favorite glitter eyeshadows? Learn
how to wear glitter on the eyes
!
Like this post? See
My Favorite Top 5 Neutral Eyeshadows For Brown Eyes
!