As requested, here is a look with step-by-step tutorial on NARS Arabian Nights Trio Eyeshadow, a gorgeous trio of black shadows with glitter. Hope you guys like it!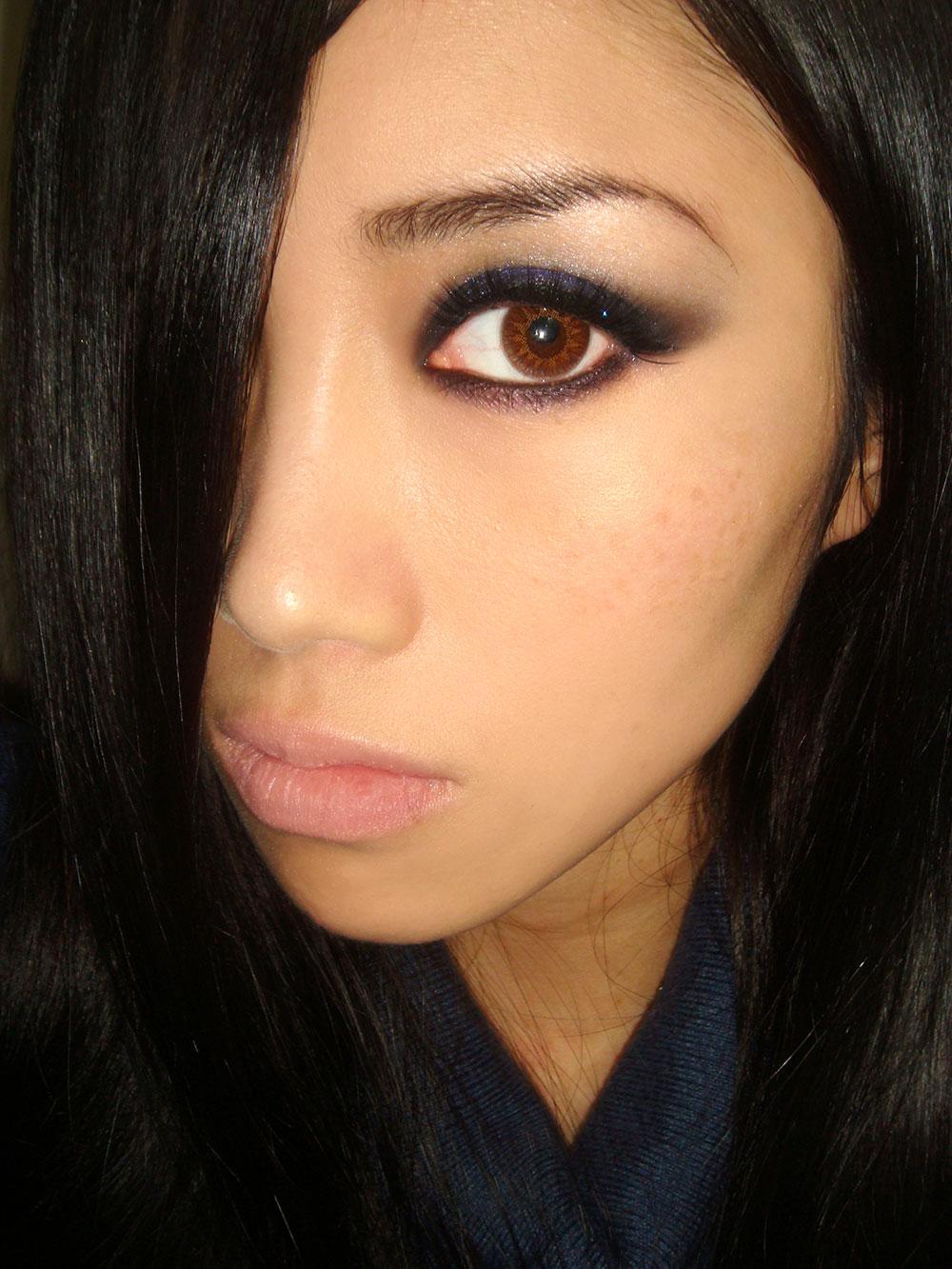 Step 1
. Prep the eyelid with NARS Pro Prime Smudge Proof Eyeshadow Base to ensure more vibrant and longer-lasting color.
Step 2. Using a small synthetic brush, apply NARS Lili Marlene Cream Eyeshadow on the eyelid. This will help to prevent glitter fall out.
Step 3. Pat – don't sweep – the middle shade of
NARS Arabian Nights Trio Eyeshadow
(black with purple glitter) onto the eyelid. A dense brush like Korean brand Piccasso #239B is perfect for this.
Step 4. Using a pencil brush like MAC #219, darken the outer v with the black with silver glitter shade located right of
NARS Arabian Nights Trio Eyeshadow
.
Step 5. With a fluffy brush like MAC 224 Blending Brush, blend the black shade onto the crease and soften the edges without touching the color on the center.
Step 6. Brush the shimmery white shade in NARS Pandora Duo Eyeshadow under the brow bone with a flat brush like
ink by Zing 07 Highlighter Brush
. Blend downwards.
Step 7. To play up the purple glitter, add a dab of the pearlescent purple from NARS Jolie Poupee Duo Eyeshadow in the center of the eyelid. This will also add a nice twist to an otherwise plain black smoky eye.
Step 8. Run a black pencil eyeliner like Jealousness on both upper and lower lash lines.
Step 9. Soften the liner with the right shade in NARS Arabian Nights Eyeshadow Trio.
Step 10. Using a black liquid liner like Jealousness Waterproof Eyeliner in Smoked Black BK-II, reline the upper lash line.
Step 11. Apply mascara add a pair of fake lashes like
Jealousness Fake Lashes in JS-507 Captivating Cat Eye
for maximum intensity.
Done!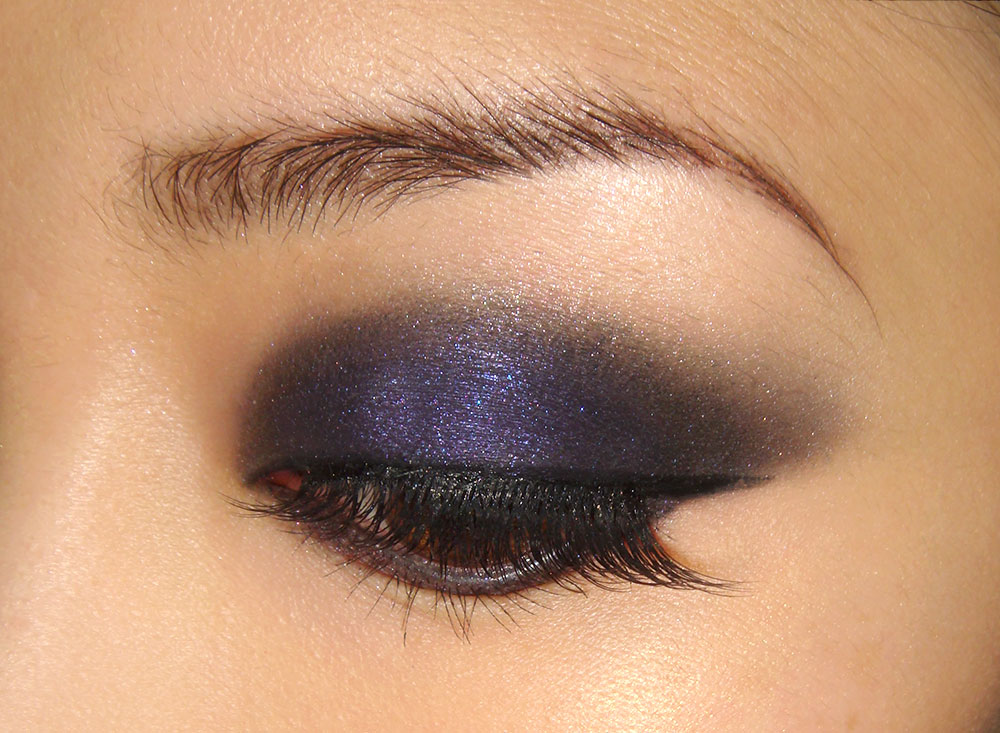 How are you guys wearing Arabian Nights?