Daily Archives: Sep 15, 2011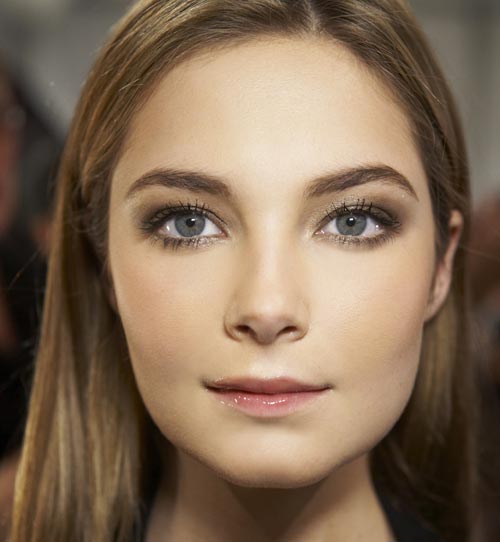 Inspired by the women in fashion photographer Helmut Newton's iconic photographs, Maybelline New York Global Makeup Artist Charlotte Willer worked with lead hair stylist Rutger for Cutler/Redken Salon to create a natural look withe neutral eyes and a ballerina bun. Makeup Fit Me! Foundation was used to prep the skin before Medium Bronze was applied onto cheekbones with a dusting of...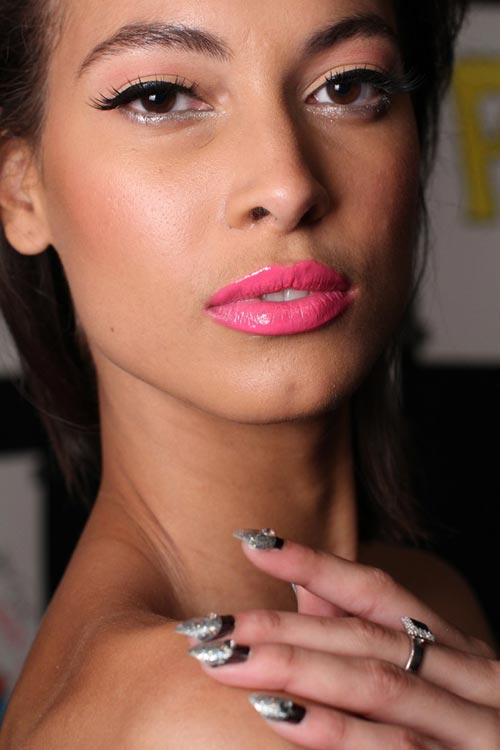 Inspired by Nicki Minaj, the look at Betsey Johnson Spring 2012 show was all about a glamor with a bright lip, big waves and blinged out nails. Makeup Sarah Lucero for Stila Cosmetics created a glamorous face for real women with a dramatic cat eye and hot pink lips. She evened out the skin with Stila Perfect & Correct Foundation, Stila...