Daily Archives: Feb 21, 2011
Starting March 8th, 2011, upcoming industry talent and aspiring makeup artists can register for a chance to participate in Shu Uemura's 1st North American Beauty Art Makeup Competition. The theme for this year's competition is "Mystic Nature". Allow your imagination to be influenced by the enigmatic combination of colors and patterns found in wildlife to expose the irrefutable beauty...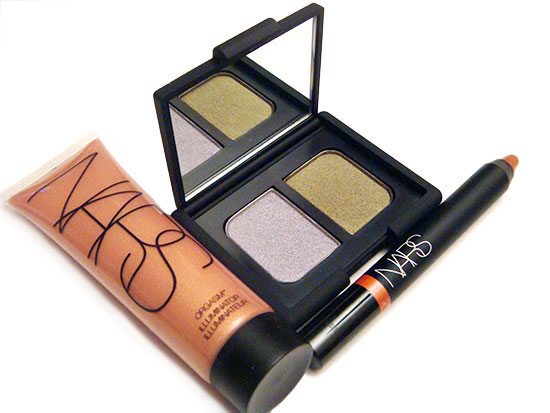 Got a makeover done at NARS over the weekend and here are some goodies I picked up from the new Spring 2011 Collection! The Nouvea Monde Duo Eyeshadow is a gorgeous duo of smoky silvery lilac with medium olive. Both colors are shimmery, greatly pigmented and apply with a silky texture. Stay tuned for a smoky eye with it! The Hopi...