I know I have written about MAC Mineralize Skinfinish before but I am so in love with them here is an entry just on it!


The Mineralize Skinfinish is a "luxurious velvet-soft powder with high-frost metallic finish. Smoothes on: adds buffed-up highlights to cheeks, brows, anywhere on the body: provides an ultra-deluxe polish to the skin".
Unlike regular powders, mineral-infused water is used as part as the baking process. When the liquid slurry is formed, pigments are added and the mixture is carefully shaped and then baked for 24 hours. The water then evaporates and leaves this unique powder behind.
The Mineralize Skinfinish comes in many colors which are mostly limited edition. I currently own the following colors:
From Top to Bottom (left to right):
Stereo Rose
– pure shimmering coral with golden/bronze nuances
Petticoat
– pale apricot rose with gold and amber veil
Glissade
– golden peach with a muted metallic plum veining
Light Flush
– flush soft pastel pink with deep bronze veining
Porcelain Pink
– soft pinky coral with gold veining
Metal Rock
– cocoa-blushed bronze with copper shimmer
New Vegas
– warm vanilla gold blushed with bronze pearl
Shimpagne
– vintage gold gilded beige
Shooting Star
– soft caramel tan with gold sparkle.
Warmed
– golden bronze with light yellow gold veining.
Gold Deposit
– soft reflective golden-bronze.
One thing I love about the Mineralize Skinfinishes is that they are highly pigmented and they can be used as blushes, bronzers, eyeshadows and highlighters depending on the color and your own skin tone. They can also be used dry for a sheer effect or wet if you want more intensity.
What I Recommend:
Blush: Stereo Rose, Petticoat, Glissade, Light Flush
Bronzer: Gold Deposit, Metal Rock, Shooting Star, Warmed
Eyeshadows: all of these would make really pretty eyeshadows
Highlighters: New Vegas, Shimpagne, Porcelain Pink
How to use them: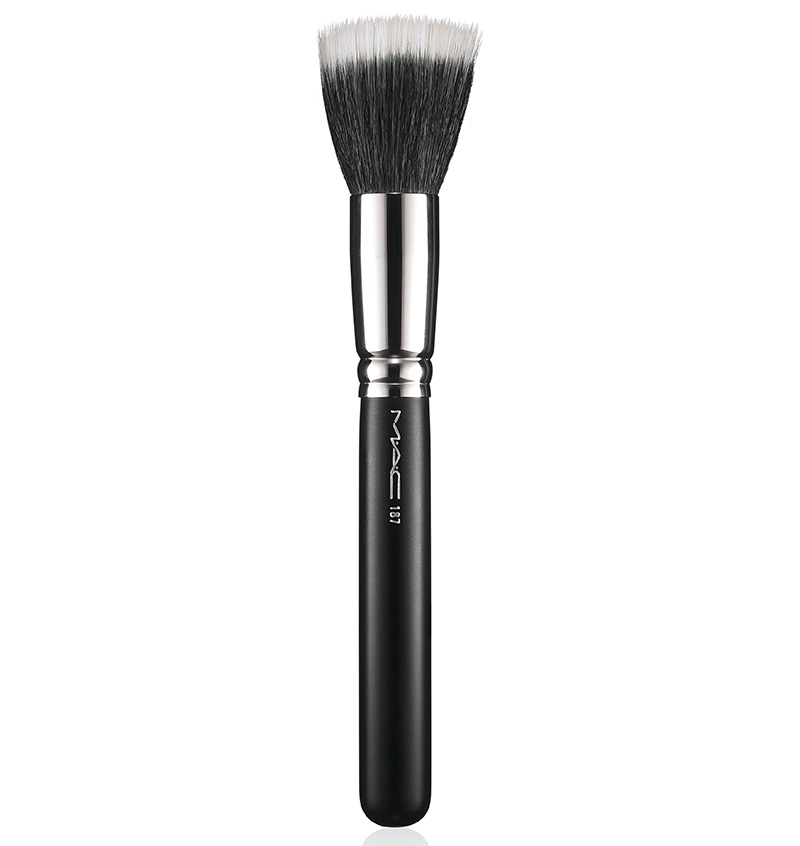 You can use any brush to apply Mineralize Skinfinish but if you are using it as a blush or bronzer, I strongly recommend MAC Stippling Brush #187.
Mineralize Skinfinish + Stippling Brush = cheeks that *pop*
This cute little brush retails for $42 but it is definitely worth every penny. Its bristles are very soft and it picks up just the right amount of product. I usually swirl the brush over the Skinfinish, tap off the excess, than buff it onto my cheeks. I also use this to apply loose powder and it blends everything right into my skin so it looks uber natural.